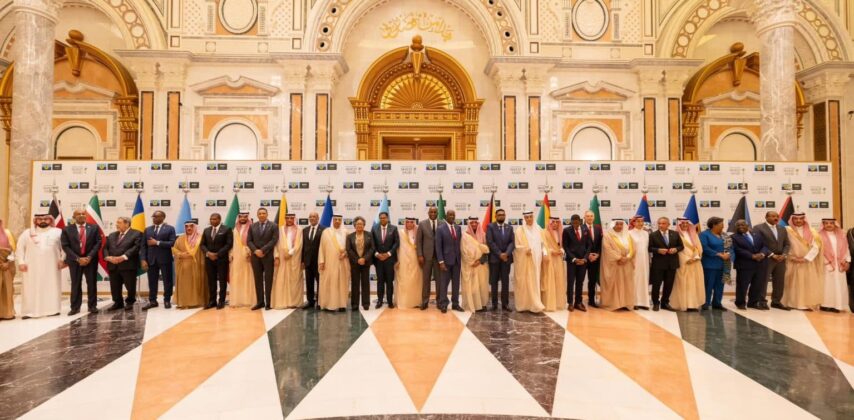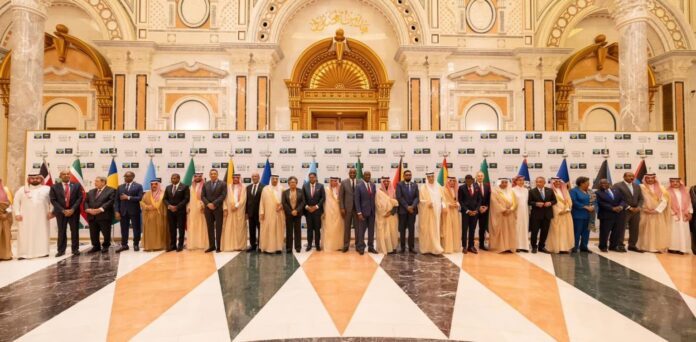 Castries, Saint Lucia: Leaders of the Caribbean Community (CARICOM) and the King of the Kingdom of Saudi Arabia discussed their mutual interests and friendly relations at Saudi-CARICOM Summit.
Reaffirming their collaborations, the leaders exchanged their points of view on the issues of common interest and discussed ways to further advance their partnership.
Notably, it will bring advantage of the growth opportunities that could be utilized through the cooperation between their two dynamic regions based on shared vision and the values incorporated in the United Nations Charter.
Some of the decisions that the officials of both sides declared are as follows,
Encourages the ties between the two sides at both multilateral and bilateral levels and in the comprehensive for a by hunting opportunities for peace, security, sustainable development, tourism infrastructure development, creating business opportunities in the ICT/Global Digital Services sector.
To boost trade and investment flows by creating collaborative beneficial opportunities for joint investments with a special focus on sustainable infrastructure, trade, connectivity and tourism.
Support Saudi Arabia's bid to host Expo 2030 in Riyadh, which will highlight the importance of organizing international and regional exhibitions to rejuvenate cultural and economic exchanges between CARICOM and Arab countries.
Joint efforts to promote peace, security, prosperity and stability through shared respect and cooperation between the countries and regions.
To achieve sustainable development and progress and maintain the rules-based international order followed by international law and the UN Charter.
To encourage the specific areas of common interest between both sides, namely education scholarship, maritime, health, connectivity, logistics, energy security, tourism and other possible areas of cooperation.
Foster trade and investment ties between Saudi Arabia and CARICOM by advancing the public-private partnership and business-to-business relations between the regions.
To nurture dialogue among the peoples and cultures of the countries to enhance mutual understanding, trust and greater respect for diversity.
To contribute to the development of SDGs and agriculture for food production and food security.
To invest in the area of tourism, including cruise, heritage, ecotourism, medical and wellness, by undertaking benchmarking activities.
Notably, they will look after the importance and urgency of promoting joint action towards mitigating climate change and adapting to its impacts, developing low carbon and clean energy technologies and protecting the environment.
To welcome Saudi Arabia's Middle East Green Initiative (MGI) and its announcement to establish and host a dedicated MGI Secretariat and allocate US $2.5 billion to support MGI projects and governance.
The leaders of Saudi Arabia and CARICOM met in Riyadh on November 16, 2023, for the inauguration of the Saudi Arabia-CARICOM Summit.
The Summit was co-chaired by Prince Mohammed bin Salman bin Abdulaziz Al Saud and Prime Minister of Dominica- Roosevelt Skerrit, with the participation of Heads of State or Government of CARICOM and the CARICOM Secretary-General.