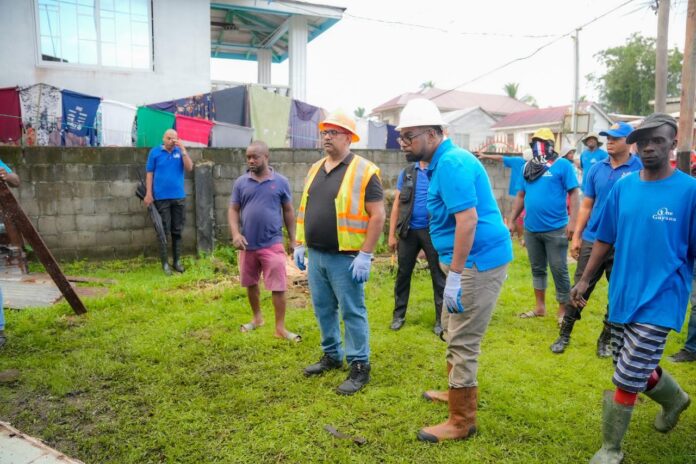 Guyana: President of the Republic of Guyana, Dr Irfaan Ali led a battalion of men as part of his Men on Mission (MoM) campaign to dismantle and begin reconstructing the home of an elderly Herstelling woman, 85-year-old Meena Bafan, on the early morning of Thursday.
Bafan has been living in Herstelling for over 42 years. She met the President when he conducted an impromptu visit to the community last Saturday (November 26).
During the meeting, the President committed to having the Men on Mission in collaboration with the relevant stakeholders, including the Guyana Police Force (GPF), the Neighbourhood Democratic Council (NDC), the National Drainage and Irrigation Authority and the private sector rebuild the woman's house.
The President said that through collaboration with the various stakeholders and volunteers, the aim is to have the woman's house completely finished by the end of next week.
He said that MoM aims to promote and protect society and that there will be many other projects undertaken across the country.
"I said that I intend to be physically and personally involved, and I want to thank all the members of Men on Mission here. What we're hoping to achieve is to complete the structure by next Friday… so that granny can get back into her home before next weekend."
The Minister of Natural Resources, Vickram Bharrat and Police Commissioner (ag) Clifton Hicken also took part in the first phase of the project.