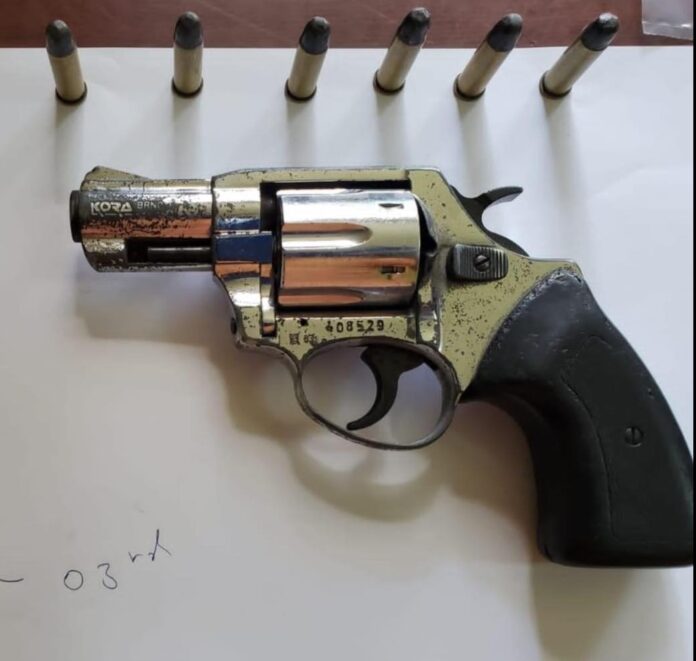 Georgetown, Guyana: A loaded revolver was found in a female washroom at the Cheddi Jagan International Airport (CJIA) on Friday, 3rd November 2023.
As per the reports of the Police, a 30-year-old plumber named Akeem Algernon was doing his regular maintenance work in the departures section restroom.
As he entered the washroom, he found a firearm on top of a toilet cistern. The man made this discovery at about 9:30 am and found the following:
– .38 revolver
– Six live rounds of ammunition.
He immediately reported the matter to Police officials. A ranked officers of Timehri Police Station responded to the matter immediately, then seized, sealed, marked and lodged the firearm and ammunition in an evidence bag.
The bag was brought to the Timehri Police Station for investigation and the process is still ongoing. Till now, no evidence or proof has been found to determine who left that revolver in the female washroom.
One individual commented on the matter, saying: Bravo to this plumber, good job. Please give him a reward. He deserved more than just a job. Someone got cold feet and decided not to take it on the aircraft or the contact in the baggage handling? He/she must have gotten the same sick- cold feet.
Moreover, it is still not known why someone left the revolver there. It's really dangerous that such a firearm is being found in a public place. It could have caused harm to anyone.
The plumber did a great job and acted as a responsible citizen should, by immediately informing Police officers of the discovery.
Such cases are not new in Guyana and they are a major cause of concern for the safety of the natives of Guyana.
Just a few days ago, police officials conducted a stop and search exercise where two men were caught and apprehended because the officers found a black and silver .357 magnum firearm, six .38 rounds of ammunition and US $99.
Furthermore, a few years back, police officials found a revolver in supply on the East Bank of Demerara.
One person found a bag which was hung on a fence and on inspecting the bag, a .38 revolver was found inside the it.
Such incidents emphasize the importance of implementing stringent measures to ensure that no one has to face any unforeseen risks.