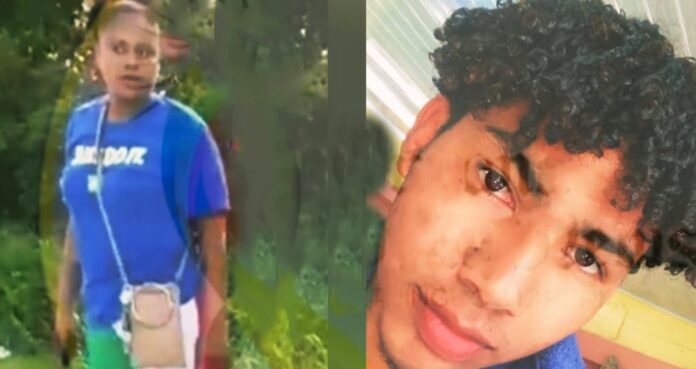 Georgetown, Guyana: A nineteen-year-old man, Wilfred Simon, resident of Beterverwagting, East Coast Demerara got brutally stabbed by a female in UG Road, Turkeyen, Greater Georgetown between 3:30 and 4:00 pm.
Simon was brutally stabbed by a woman who uses the call name "Khabbie" as per the information collected by the relatives of Simon. They shared that they went to the police station after visiting the hospital to meet Simon.
There, they met a kid whom Police officials were interrogating the juvenile who stated that "Khabbie" was his stepmother.
One of the news channels while explaining the crime spot stated that they witnessed a very chaotic situation. At the scene, Simon was seen lying on the road surrounded by a pool of blood. Though he was in his complete senses, he still shared the details of how he was stabbed by a woman.
During the interrogation process, the adolescent was sitting in a group on the road parapet, where the police officials were keeping an eye on them. Just a short distance away from the boys, a woman was standing, and everyone was wondering if she was the one whom the victim mentioned as his attacker.
The questions were asked to the boys if she is the same woman who stabbed the victim. Then, one of the young boys stated that his mother didn't stab anyone.
Earlier, the juvenile was not ready to accept that her mother stabbed somebody. However, he was taken into the custody, where he revealed to the officials that it was his step mother who had actually stabbed Simon.
The young boy stated that he has no clue where his stepmother is currently, as he has not been in contact with her since his father and mother decided to part ways.
The woman has not been caught yet by the officials as she is still on run.
Simon, his brother and three young boys were heading to the UG Public Road in a white car.
Their car was being followed by someone so they stopped the car to inform the officials about the same then somebody took advantage of it and stabbed Simon's left thigh and chopped off the juvenile's head.
The victims are still in a serious state at the Georgetown Public Hospital Corporation.