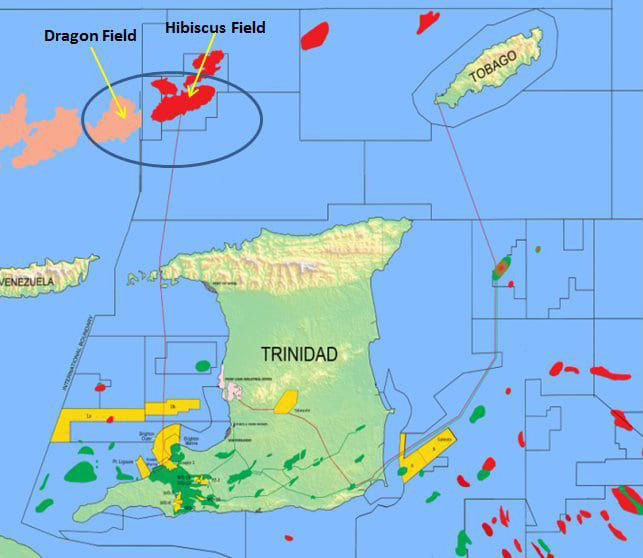 Venezuela has entered into negotiations with Trinidad and Tobago for the sale of natural gas. It is no secret that Venezuela sits on one of the largest reserves in the world and has struggled to monetize its immense natural resources.
Initially Venezuela lacked the investment needed to make such projects happen, lately though, the nation has been under the cosh of US sanctions which have held it back.
Earlier this year, US authorization for a deal between Venezuela, Trinidad and Tobago and associated firms came through, making this a viable option.
Last week, Minister Stuart Young briefed the parliament in Trinidad, on the 4.2 trillion-cubic-feet of gas reserves that come with in the Dragon Project's bounds. The project has been on hold for more than a decade, stifled by withdrawn investments and US sanctions, but is now coming back on track.
The offshore project will be a joint venture between the two nations, setting a new benchmark with regard to cooperation between them. This is the result of a two-year license issued by the United States to Trinidad and Tobago.
This was not an easy proposition though, as Trinidad and certain Caribbean nations had to file appeals to ensure that the license came through. Trinidad and Tobago's remit now, allows it to engage with Petroleos de Venezuela (PDVSA), which has been subjected to a horde of sanctions by the United States.
Through this partnership, they can now access the coveted Dragon Fields and finally tap into it's vast natural gas reserves. Considering the fact that the Dragon Fields project is along the maritime border of Venezuela and Trinidad, the two nations coming together for this project is quite understandable.
If the negotiations are successful, the Dragon Fields project can initiate the flow of natural gas with in two years.
According to US Assistant Secretary of State for Energy Resources, Geoffery Pyatt, any extensions to the license are dependent entirely on Venezuela's President Nicolas Maduro and how well things go in Venezuela itself.