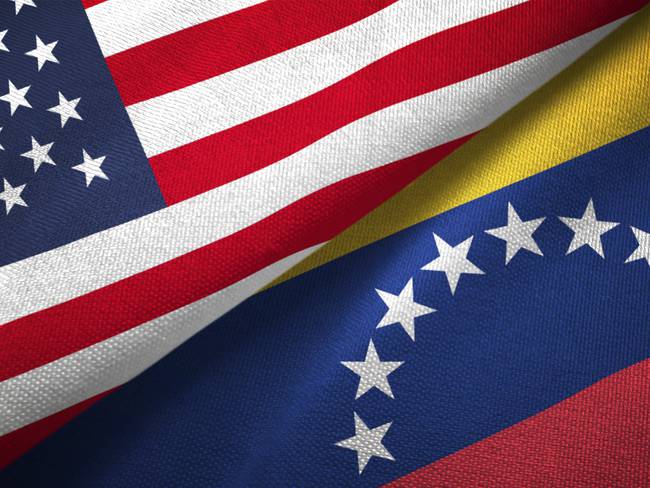 President of Venezuela, Nicolás Maduro has spoken against and rejected what he calls "interference" from the United States, on the border dispute with Guyana.
President Maduro's statement came after the US State Department's statement, given via its Assistant Secretary for Western Hemisphere Affairs, Brian Nichols, who spoke for the Biden administration. He voiced the administration's support for Guyana with regard to the dispute which is being deliberated upon by the International Court of Justice (ICJ).
"The US supports Guyana's sovereign right to develop its own natural resources. Efforts to infringe upon Guyana's sovereignty are unacceptable. We call on Venezuela to respect international law, including the 1899 Arbitral Award and the ongoing ICJ process between Guyana and Venezuela," Nichols stated via Twitter.
This post from Nichols came in response to Venezuela's criticism of Guyana for accepting bids for oil blocks which are placed in the waters of the disputed areas. Maduro was quick to retort by saying that the United States was making a conscious and unsolicited attempt to rob Venezuela of its territorial rights.
"From Venezuela we firmly reject the insolent interference of the United States, who have manipulated and bought, through Exxon Mobil and the Southern Command, the servile politicians of Guyana who little by little have turned this nation into a colony," he wrote on twitter.
"It is an unacceptable conspiracy that seeks to strip us of the territorial rights that belong to the Venezuelan people. Rest assured that the truth will prevail over these vile pretensions and Bolívar's Venezuela will triumph!"
The government of Venezuela has also issued another statement which accuses the United States of attempting to build a military presence in Guyana by way of establishing a base there. According to Venezuela, this is being done by the United States with the aim of destabilizing the Bolivarian Republic.
Venezuela stated that such actions "would put the peace and stability of the entire region at risk".
In a strong and quite aggressive statement, Venezuela has concluded that the nation and its people are prepared to defend themselves and their territories against any aggression from the United States.
With tensions on the rise on all fronts, it is unclear as to what the International Court of Justice's judgement will be and how it will affect the geopolitics of the region. By all accounts, Guyana does have the upper hand as of now, considering the over reaching support it has received from the international fraternity.
Yet, it would be wrong to presume anything before the judgements are out. As all parties wait for the judgement to come out, it is important to avoid a further escalation in tensions, which is a likelihood if nations like the United States, Venezuela and Guyana continue to deal with each other in an aggressive manner.