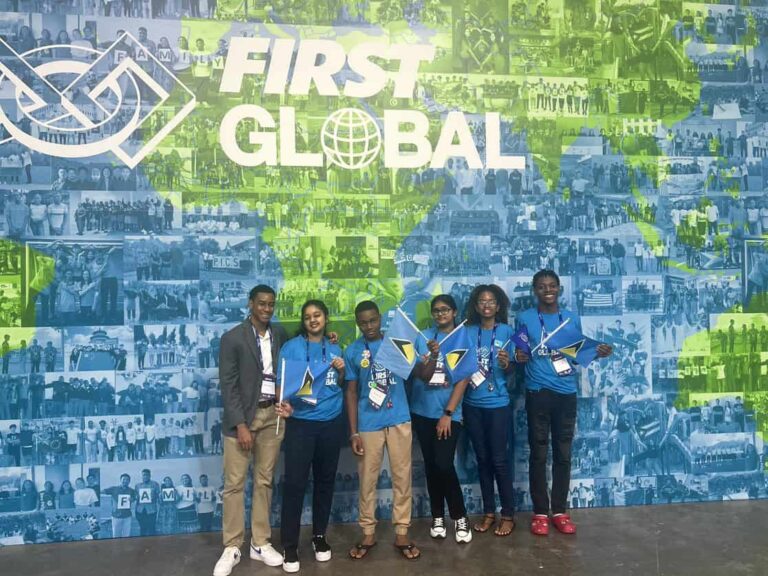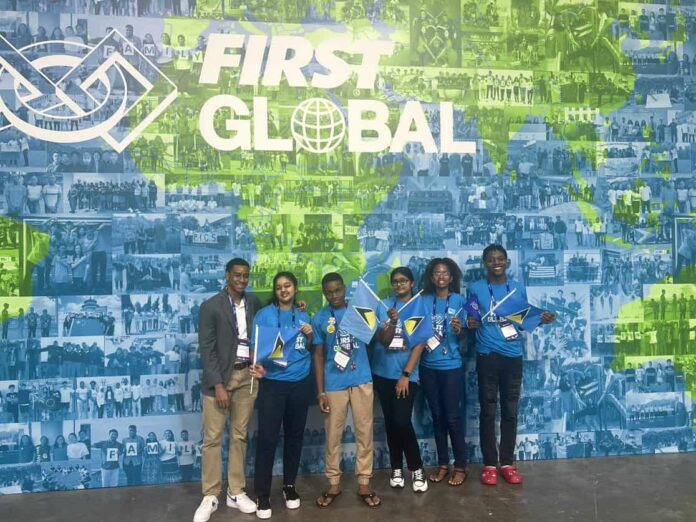 Castries, Saint Lucia: Saint Lucia's Robotic team brings laurel to First Robotic Competition as their Team Leader Nehal Wadhwani receives the 2023 Temasek Women in STEM Award presented by the Temasek Corporation. She was recognised as a trailblazer in the field of engineering.
This award brought worldwide recognition to Saint Lucia and the entire Caribbean region. Various Caribbean countries' representatives received privileges in the eight out of the nineteen award categories.
The Temasek Women in STEM Award highlights the celebration of women who are paradigms in the engineering field. It also encourages connections for young women to explore STEM opportunities.
Each recipient's First Global Team will receive irreplaceable resources. These include $1,000 50 XRP Experiential Robotics Platforms and the opportunities to host supporting curriculum, tutorials and technical documentation.
These resources will encourage the winners to extend their outreach efforts to a great extent, mainly aiming at the young women in their relevant communities.
The dedication and commitment of the Saint Lucian Robotics Teams is an attestation in promoting STEM education for young women.
First Global Robotics Competition 2023
The First Global Robotics Competition 2023 is a remarkable display of determination and innovation, which was held for four days from October 7- October 10.
The competition displayed the astounding potential of robotics in harnessing sustainable energy sources, aiming at hydrogen as a renewable and clean energy solution. Teams were tasked with,
Constructing
Operating robots capable of producing
Designing
Transporting and storing
Converting hydrogen
About Saint Lucian Team
The Saint Lucian Team, named Orbtronics, comprised 5 people aged between 13 and 18 years. The team was sponsored by the National Lotteries Authority of the Saint Lucia Electricity Services Limited (LUCELEC), Chef Orlando and Baywalk Shopping Mall.
Orbtronics thanked its partners who joined in their mission of lightening the path toward a more technologically empowered society.
The team secured the 5th position within the bounds of the Organization of Eastern Caribbean States (OECS), and they overall ranked 129th out of 191 participating nations.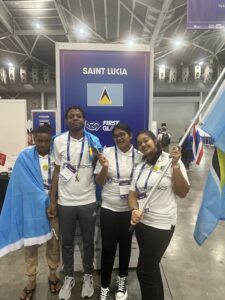 They endured severe setbacks due to the collision that caused substantial damage to their robot. However, their remarkable commitment and teamwork shone through the competition.