Haiti: President of Haiti, Jovenel Moise, inaugurates North Jemoplas Center (Great Pre / Moren Neighborhood).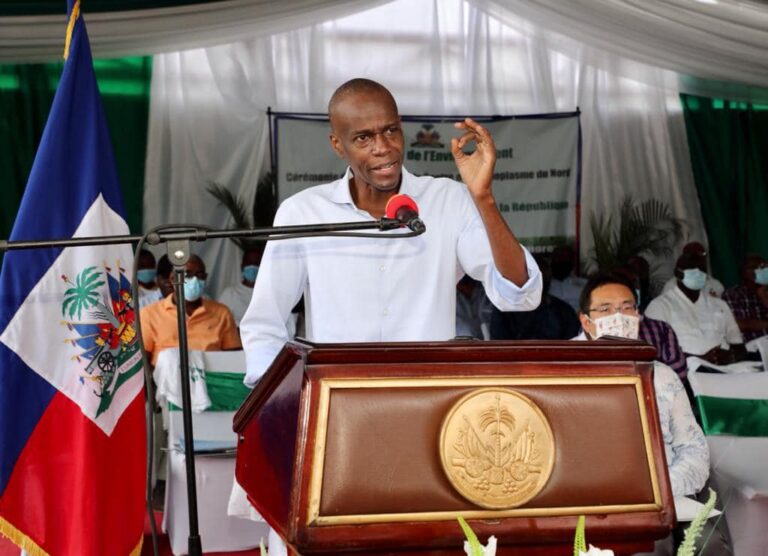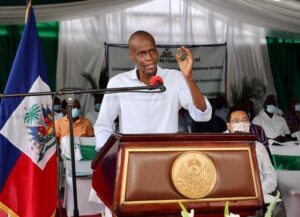 Along with President Moise, First Lady Martine Moïse was also there at the respective inauguration.
Solèy ki te konn boule jaden plantè yo, jodi a m sèvi ak li pou ponpe dlo pou al mouye tè yo. Menm jan ak plizyè lòt kote nan depatman Nòdès la, jodi a sistèm ponpaj solè Limonad la inogire. Se Sam te pwomèt, se sa m fè. #tirèslapoupèpla #Ayiti pic.twitter.com/swOKq3ePuw

— Président Jovenel Moïse (@moisejovenel) January 30, 2021
According to the official site of Facebook, Port-au-Prince, Saturday, January 30, 2021.- The President of the Republic, Jovenel Moïse, followed by the First Lady Martine Moïse, the Minister of the Environment Abner Décember, and other State officials, inaugurated the North Jemoplas Center on Saturday, January 30, 2021.
Aprè Mafran (Grandans), Levi (Sid), Fondènèg (Nip) Obè (Nòdwès), jodi a mwen inogire Sant Jèmoplas Nò a nan Gran Pre (Katye Moren). Gwo sant sila pral pwodwi 4.5 milyon pye bwa, ki pral sèvi pou remanbre tè a, fè rebwazman epi mete fwi disponib pou moun nan depatman Nò a. #Ayiti pic.twitter.com/EwAmN4FNCQ

— Président Jovenel Moïse (@moisejovenel) January 30, 2021
After Mafran (Guardians), Levi (South), Fondenèg (Nip), and Obè (Northwest), the North Gemoplas Center in Gran Pre (Neighborhood Moren) is the 5th infrastructure in this sense that has been inaugurated.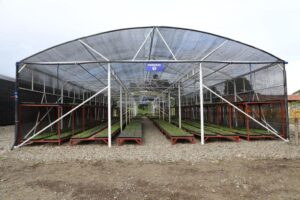 President Moise aims to produce 4.5 million trees every year. Plants will be used to replant mountain tops, rehabilitate watersheds, create habitat for animals, protect springs and groundwater, and make fruit available to people in the northern department and other surrounding areas.
Moreover, Ever since the Head of State laid the first stone on February 3, 2018, He has never stopped keeping an eye on how work progresses. This center could be completed to increase the vegetation cover of the Northern department. 
Besides, The inauguration was also an opportunity for His Excellency Jovenel Moïse to take a look to see how they work on the Latin America dam is progressing, after more than a year since it failed. Until February 7, 2022, the people's money will continue to do the people's work.
Furthermore, President Moise added, "The sun used to burn the planters fields, today I use it to pump water to wet the soil. Like several other places in the Northeast County, today Lemonade's solar pumping system was inaugurated. This is what I promised, this is what I did."
Haiti resident commented, "Keep up the work. There is no better coming, they will say you were better, watch over the poor they think for their children, and I won't forget the security we have to find it * while they are Talk we are working."