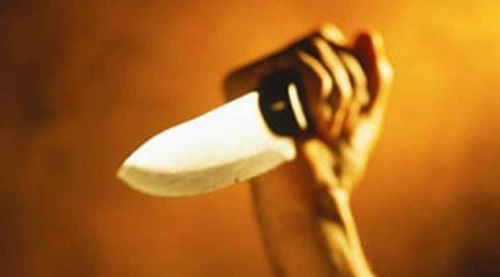 Kingston, Jamaica: Another murder incident has been reported in Jamaica where a 26-year-old man has been taken into custody for further questioning in association with the fatal stabbing of his 76-year-old grandmother on Sunday by Trelawny police officers.
The woman has been identified as Violet Walcott of Allsides district, Wait-A-Bit of Trelawny.
The Police reports state that on Sunday at around 11 pm, Walcott, who is bedridden, was found in her bed. It appeared to be multiple stab wounds to her head.
The grandson of the deceased, who is a 26-year-old guy, is a farmer of the same address, who was her single caregiver, was afterwards taken into custody as a suspect in relation to her grandmother's murder by the Police authorities.
He is to be questioned in the appearance of an attorney soon. Besides this, no information has been provided by the Police officials. The officials are investigating the case.
Murder rate in the Caribbean island has been rising significantly in the past many years, which is also creating fear among the visitors who are travelling to Jamaica.
Jamaica is one of the usual violent nations in the Caribbean region. In the year 2020, there were approximately 46.5 homicides per 100,000 inhabitants in the island nation, the highest homicide rate in – Latin America and the Caribbean that year. However, the homicide rate had improved compared to the year 2019, when 47.4 homicides were registered per 100,000 population.
The crime rate of the island country declined in the year 2018 after the year of 2017 and then again rose in the following year and till now is still getting high.
Some regions of Jamaica, especially cities such as – Kingston, Montego Bay, and the Spanish Town, witnesses high levels of crime & violence. Jamaica has/had one of the – 'highest murder rates' among the nations world for many years, according to the United Nations estimates.