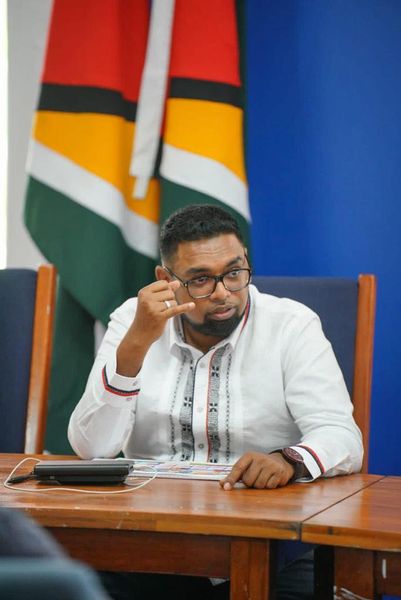 Guyana: President Irfaan Ali told residents of the remote Wai Wai community of Masakenari that his Government would earmark $5m within the next eight months for the upgrading of the airstrip to make it suitable for use in the rainy season.
He also said that another $5m would be made available before the end of the year to continue the road from Crab Falls into the village.
The President outlined several additional interventions to support the village economy.
Minister of Amerindian Affairs, the Honourable Pauline Sukhai, also presented a cheque for the refurbishment of the women's sewing building.
The delegation's fifth stop was the community on its Region Nine outreach exercise this weekend.
Furthermore, Dr Irfaan Ali received an update from the Cricket Carnival Planning Committee at State House today.
The President was apprised of the overall security plans that will be in place and of the various events.
The Minister of Culture, Youth and Sport, Charles Ramson; the Minister of Tourism, Industry and Commerce, Oneidge Walrond; The Minister within the Office of the Prime Minister, Kwame McCoy; Commissioner of Police (ag), Clifton Hicken and members of the technical team from the respective ministries and the organising committee were present.
This time, Guyana will host the final 11 matches of the Caribbean Premier League (CPL), including the most awaited semi-finals and final.
The events will bring a significant chunk of the audience, who will see the merging of carnival activities with the matches from September 16 to October 2, 2022.