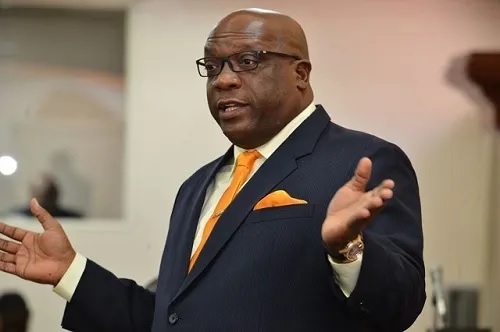 St Kitts and Nevis: Prime Minister Dr Timothy Harris announced to make STEP workers permanent in the upcoming year, becoming the public servants. PM Harris is also head of the Skills Training Empowerment Programme (STEP). 
The prime minister made the remark while presenting the Appropriation (2022) Bill, 2021.  
PM Harris, the Finance Minister, asserted, "We do so on the phased basis. The first phase would include individuals in the government service, customs, the ministries, the prisons or wherever they work because we have immediate control". 
In the first phase, the Team Unity administration would look out for the workers who are doing their jobs very well are the ones who'll be getting priority first. 
"This is our commitment for 2022," cited the prime minister, following his statements mentioned above. 
"We have the STEP workers in private sector too, of course, they are not within our reach in tours of making them permanent because the government cannot go & say to TDC you must, but we certainly can say if you are not going to atleast try, we will have you take back our worker from you". 
He noted that decision had been taken after considering the challenges faced by the STEP workers, such as – in taking loans, visas and others. 
The chairman of the STEP Regularisation & Pensions Reform Committee Members Accountant General Mr Levi Mr Bradshaw was also present. The other members of the committee include Forensic Auditor & Director of Audit, Mrs Carla Pike, Chief Personnel Officer, Ms Sheridane Warner, & Permanent Secretaries Ms Sharon Rattan, Mr Ron Collins, and Mr Andrew Skerritt. 
Besides this, PM Harris stated, "In addition, the Government Auxiliary Employees, our commitment to them will continue to be satisfied in 2022. We declared that we would allow them to continue to receive the honorarium until they were – regularised". 
"It was promise made by previous administration which they never fulfilled. But Team Unity is doing it. So, additionally, to getting their double, they would also receive their honorarium this year, thanks to Team Unity Government," the prime minister added.