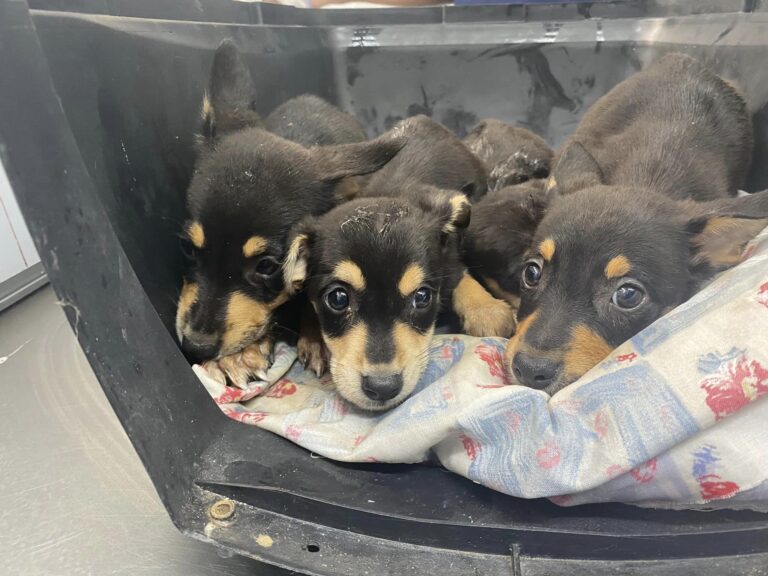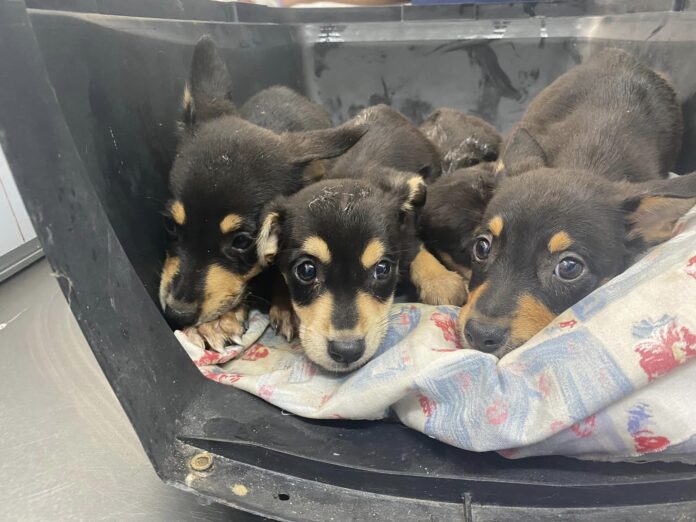 Castries, Saint Lucia: The animal welfare organisation, HelpAWS shares an update regarding a couple who recently purchased a home in Saint Lucia and was welcomed on their first day by a pregnant mama giving birth to a litter of 6 puppies on their doorstep. The social media post by the organisation mentioned, "How do you welcome a new family to your neighbourhood? Do you deliver a basket of cookies or cakes? A bottle of wine, perhaps? Or just pop by to introduce yourself and say hello?"
Further, it mentioned that the mama is owned by someone in the neighbourhood doing some work on their home. At first, he wanted to keep all six puppies but eventually gave four of them into our care. "We truly wish we could have gotten all six as we always worry about the babies that get left behind and wonder what will become of them here on the island," it said.
The great news is that the couple who owns the home will be getting the mama dog spayed, so she doesn't continue to bring more babies into this world, which is a never-ending being battle! It's not often the organisation know the exact birthdate of the pups we bring into the shelter simply because of how it comes by most of them. However, having been born on this couple's porch, we know that these sweethearts' birthdate is January 2nd, making them just about nine weeks old.
"They have been well cared for these past few months and are somewhat accustomed to human interaction, even though they are understandably nervous after experiencing their first car ride and now being in a new environment with a lot of activity going on around them. We are confident these three little girls and one boy will be eating out of our hands in no time!" it added.
It also outlined, "March has started as a very expensive month for HelpAWS. Between covering the cost for several special needs animals plus those in our care at the shelter, on top of the enormous customs bill we had to pay yesterday to get our much-needed donations and dog food released, our operating budget has taken a huge hit. We are way upside down right now and trying to figure out how to climb out of this hole once again."