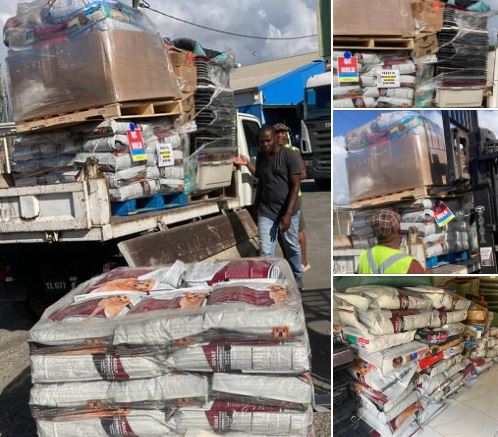 Castries, Saint Lucia: The animal welfare organisation of Castries, Saint Lucia – HelpAWS, shared updates about receiving shipments and carrying supplies for doggies and puppies living in the shelter.
A recent post by the organisation mentioned, "Living in Saint Lucia has its perks, with the gorgeous scenery as well as friendly people being some of them. However, some aspects of life are different here, and one of the main hurdles we face regularly is getting the necessities and supplies we need to continue operating the shelter."
It furthermore claimed that anything being shipped to the organisation here on the island has to go through a lengthy process. It can take months for medical supplies and dog food to arrive via boat, and once the items get to the island, the volunteers have to go through an arduous customs process to get them released.
Adding to the process is customs on the island's north end, while the shelter is on the south. Although the island isn't overly large, the winding, narrow roads mean it takes several hours to travel each way, as per the post by the organisation.
"We made the trip today to pick up some pallets of donations and supplies, along with dog kennels being returned to us, having carried adopted animals to their forever homes. We also had three pallets of dog food that we desperately needed, as there isn't always an adequate supply on the island. It is a constant uphill battle we fight daily to help the animals that have been abandoned, neglected and abused," it outlined.
While emphasising the donations and thanking the supporters, the organisation stated that it truly appreciates all of the donations extended to HelpAWS family and supporters send the organisation's way to help them care for the babies that pass through the shelter on their way to their forever homes and the ones that stay here on the island but will never again have endure countless pregnancies and thanks to being spayed and neutered.
It added, "If you want to support the work we make, donations can be sent via Etransfer, PayPal or Zelle to donate@helpaws.com or via Venmo to @helpaws."