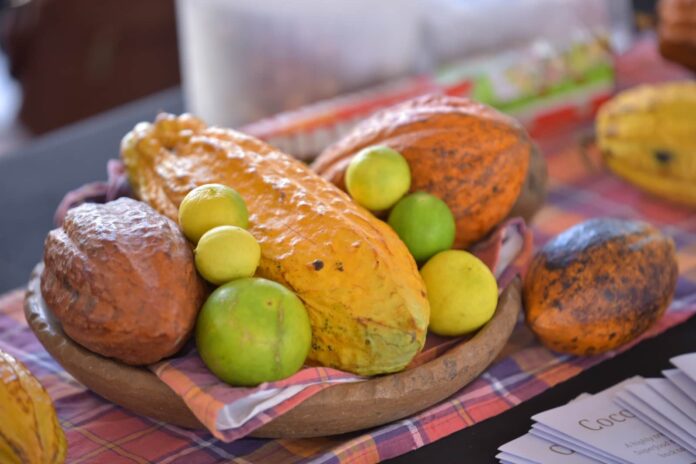 Castries, Saint Lucia: The Ministry of Agriculture hosted a Cocoa Festival last Sunday at Trafalgar Square in Soufriere. The festival highlighted the importance of local agriculture in ensuring food security.
The event was held during the vibrant celebration of World Food Day, which was supported by the Taiwan Technical Mission. Many cocoa enthusiasts marked their presence at the event along with the general public to celebrate Saint Lucia's rich cocoa heritage.
The event will be hosting various activities, which also included local music entertainment and live cooking demonstrations.
Glimpses of the celebrations:
The Ministry of Agriculture celebrated the Coconut and Cassava Festival in Micoud, which attracted rural residents from all over the island to showcase their unique products. A total of 40 participants showed their creative coconut and cassava-based products.
This is one of the series of events organized by the Ministry to bolster local agro-processing industries with festivals featuring mangoes, sea moss and bananas.
The Events Coordinator at the Ministry of Agriculture- Philip Sydney, expressed his gratitude for being a part of this event and being given an opportunity to empower rural products.
He added that, "The festival spoons out a platform for individuals from rural areas to display their products, which would help them gain exposure in the market."
Visitors had an opportunity to purchase or sample cocoa-based products ranging from elegant chocolates to coca-infused culinary delights.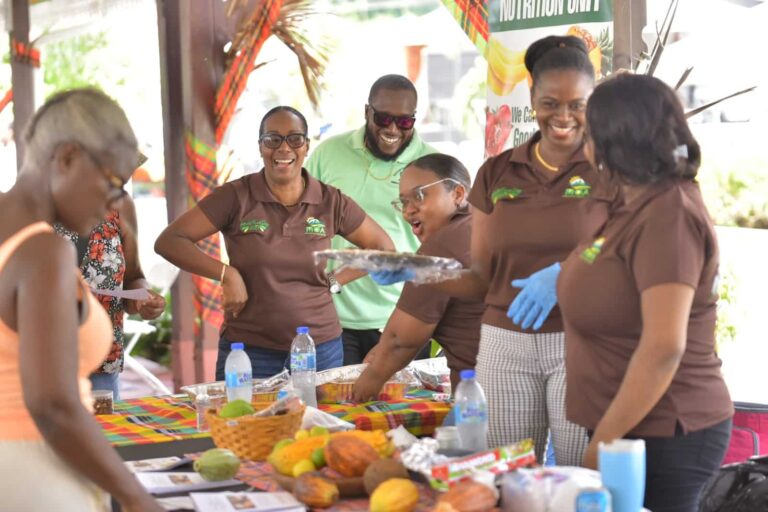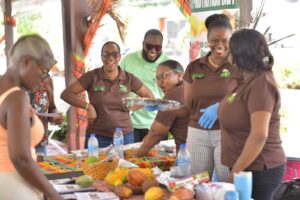 Meanwhile, the Parliamentary Representative for Soufriere Emma Hippolyte, expressed her enthusiasm for the cocoa festival as cocoa has been a bedrock for the development of Soufriere.
It supported conserving cultural heritage, provided various economic opportunities and contributed to the overall success of the community.
Collaboration of Taiwan and Saint Lucia:
Taiwan's Ambassador (Republic of China)- Peter Chia-Yen Chen, valued the collaboration between Saint Lucia's agricultural sector and Taiwan Technical Mission.
He added that his government and people would give continued and consistent support to take the agriculture sector to the next level and to support local products and sustainable agricultural practices.
Last year, in late December, Taiwan's government extended their funding support to the Government of Saint Lucia for implementing its national development projects, and the Cocoa sector was one of those projects.
Saint Lucia was helped to improve the well-being of its people by the Cocoa Sector Enhancement Project.
Barrymore Felicien- Permanent Secretary of the Ministry of Agriculture, Fisheries, Food Security and Rural Development, shared that their aim is to line up consumer preferences of expenditure 2023-24.
The Government of Saint Lucia has given the approval of $1.4 million for the cocoa sector enhancement programme. The Ministry of Agriculture will support the rehabilitation of the bath nursery in Soufriere.
This will boost the propagation of around 10,000 seedlings and sell them at a subsidized price to the farmers who are registered with the project.