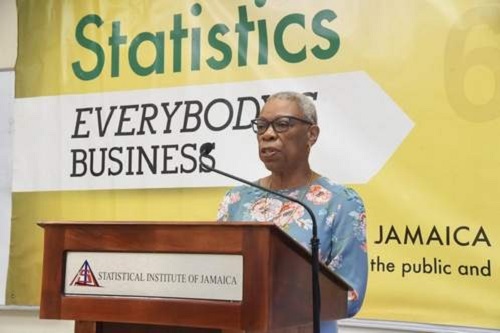 Kingston, Jamaica: STATIN – the Statistical Institute of Jamaica has released data based on its survey that the unemployment rate for the month of July has decreased by 4.1 percentage points as compared to the last year. 
The percentage points for the month of July is reported as 8.5 while last year it was around 12.6 per cent. The Director-General – Carol Coy, stated that the data from the survey show that the number of unemployed people has declined by – 49,200 or 30.4 per cent to – 112,500.  
The Director-General added, "The number of unemployed males decreased by 43.4 per cent. In comparison, the number of unemployed females fell by 17.5 per cent." 
According to the data released, the unemployment rate for youth aged 14 to 24 was 23.9 per cent, 6.4 percentage points lower than July 2020 out turn of 30.3 per cent. 
While the margin of the employed labour force has increased by 93,400 individuals or 8.3 per cent to – 1,215,000. Out of which, employment toll for men has risen by 55,700 or nine per cent, while on the other hand, in women employment the nation witnessed an increase of 37,700 or 7.5 per cent.  
More than 50 % of the rise employment figures could be seen in the 'Construction' and 'Real Estate and Other Business Services industry. She noted that around 118,300 people were employed in the construction industry, depicting an increase of 26,100 or 28.3 per cent, with males accounting for 25,900. 
While the other sectors that noticed an increase in employment rate are: – 
Accommodation and Food Service Activities – up 17,800 people;

Agriculture, Forestry and Fishing – up 6,200 people; 

Wholesale and Retail Trade, Repair of Motor Vehicles and Motorcycles' – up 5,500 people.   

Elementary occupation totalled 155,700, an increase of 25,900 or 19.3 per cent. 
The COVID-19 pandemic impacted the economy of the Caribbean nation and left thousand of individuals unemployed. Although, after a year, the island nation is working hard to get back on track.