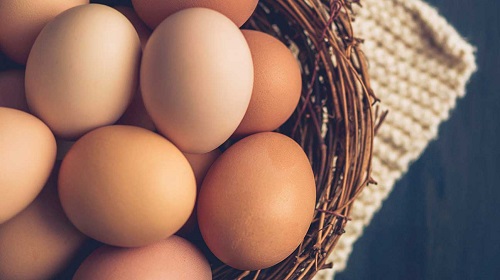 Grenada: The island country is currently facing a shortage of eggs amid the COVID-19 outbreak that has affected the poultry sector too of Grenada. 
The government has assured the customers that measures are being taken to deal with it. The Agriculture Ministry further stated that the widespread impact of the COVID-19 pandemic had a direct influence on the business continuity within the poultry sector. 
Grenada's Agriculture Ministry, in the collaboration with Trade, Industry, and Consumer Affairs Ministry, Grenada Association of Poultry Producers, along with other stakeholders, has recognised a number of interim steps to address eggs' shortage in the local market. 
Following are the interim measures taken by the Ministry – 
To collaborate with the Ministry of Trade to provide for the temporary importation of eggs to assist mitigate the current shortage. 

Partnering with the – Grenada Association of Poultry Producers in order to conduct an assessment so as to determine the level of readiness for egg production. 

To assist the association in returning to pre-pandemic production levels. 

Engaging with the stakeholders of the poultry sub-sector so as to develop a mechanism to alleviate any potential future shortage of the eggs.  
The Agriculture Ministry has provided assurance to the citizens of its commitment to its mandate of working with all the stakeholders of the poultry sub-sector in order to create an enabling environment for the sector to grow.  
The island country has a total of 5,039 confirmed COVID-19 cases, while a total of 135 people lost their lives to the contagious COVID-19 mutant. 
Prime Minister – Dr Keith Mitchell has also expressed his concern over the rising infection rate and deaths amid the COVID-19 virus in Grenada, stating the deaths have "touch me deeply".  
"I want to use the chance to express how touched I am and the fact that we all are doing all that we can to be able to slow and stop the deaths that are occurring in the country at this time."
He also took the opportunity to encourage the citizens to get their jabs of the COVID-19 vaccine.