Castries, Saint Lucia: The Christmas Festival is already on the board, and this festival is celebrated with full enthusiasm in countries across the world. The extravagant festival started even a few months before December. 
For some people, the ideal Christmas vacation includes curling up next to crackling fire or fully leaning into winter on a snowy mountain. At the same time, some prefer to lounge on a beach.
Best places to visit in Saint Lucia during Christmas:
Travel Leisure gives a sneak peek of some wonderful  places to visit during Christmas. From California to Santa Claus' sunny shores of Saint Lucia to the Storybook town of Solvang, there are many happening places to choose from to celebrate the most wonderful time of the year.
New York City
 New York City lights shine brightly all year; however, during holidays, these city lights add to the magic. The famous displays include, 
-The LED-lit Saks Fifth Avenue Façade 
-The enormous tree at the Rockefeller Centre
– The animated window displays at Macy's Herald Square
– The smaller dazzling tree at Washington Square Park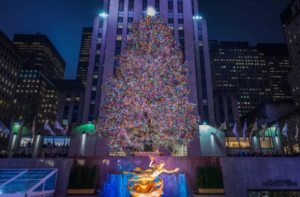 New York City is popular for its hot chocolate, German-style Christmas markets and old Traditional Radio City Rockettes performance of their annual Christmas breath-taking on a holiday vacation.
2. Jackson Hole, Wyoming

 Jackson Hole Mountain Resort is a heavenly destination that rests in the pleasing Tetons of Wyoming. This beautiful site is packed with holiday programming and offers skiing with Santa, Carolling and ice skating. The Christmas festivities generally get around with Christmas tree lighting and close on New Year's Eve with fireworks.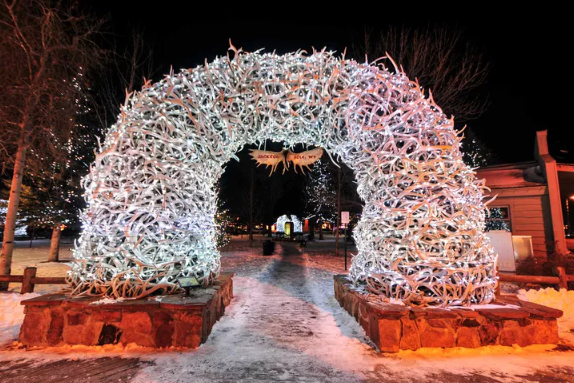 There are many other stunning lodges to choose from, such as

Seasons Resort

Residences Jackson Hole

Teton Mountain Lodge and Spa
3. Burges, Belgium

The Bruges Christmas Market is one of the eye-catching points in Europe. This delightful event takes over the market and the square at the heart of the city. Its wooden chalets and stands sell everything, including woolly socks, handmade Christmas ornaments and waffles. Belgium is best known for its dark chocolates, and one can easily find confectionaries serving the Belgium Hot Chocolates.
4. Beaver Creek, Colorado

Beaver Creek is located on the ski slopes about 12 miles over the road from Vail. This delightful ski village witness festival activities for all the family members, including cookie-baking competitions and holiday movie nights. The Osprey offers luxurious accommodations along with a heated outdoor pool to rest the head.
5. Saint Lucia

Saint Lucia is a well-known island in the Caribbean region. The country celebrates white Christmas, which includes soft, powdery sand. It offers a wide variety of beaches and villas. Sugar Beach, a Viceroy Resort, is one of them, which offers a full line-up of vacation activities such as,

Traditional family Christmas meal

Visits from Santa

New Year's Eve beach celebration. 



One can spend their holidays lounging on picturesque beaches between Saint Lucia's iconic peaks or can enjoy the resort's general activities and amenities, including a dive facility, kayak rentals, and a pool.