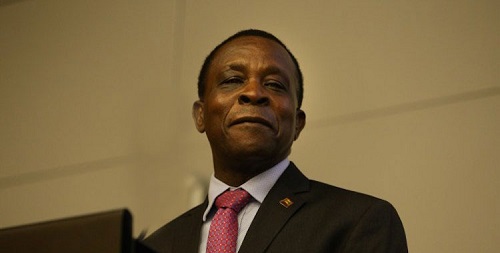 Grenadian Prime Minister – Dr Keith Mitchell on Tuesday stated that the upcoming general elections in 2023 will be one of the 'most fascinating' ones in the history of the Caribbean island. 
He cited, "This coming election campaign will mostly like be my last, not most likely it will be. It will be the most interesting and fascinating one". He has been the parliamentary representative for the St George's Northwest constituency since 1984. 
"Thirty-seven years in this ball game has taught me a lot about politics; some people have to learn some serious politics, they will learn. You don't learn from the top down", the prime minister further added. 
PM Mitchell further expressed his faith in the Grenadians and cited that he is confident that the general public will return his ruling party to the office whenever the date of the election is announced, noting, "I have confidence in the Grenadian people, I have confidence that they know what is best for them and they can see something when it is clear, I have no doubt about this". 
While addressing the situation of the COVID-19 outbreak in the nation, PM noted, "We are taking a decision to protect our nation. I have had to tell a number of people on a number of occasions; it may cost us some political vote because of some of the decisions that we are taking but so be it. We should be more concerned that it saves lives, and if it's one life for 100 votes, we are going to do just that; one life lost is just too much". 
Following the statement, the prime minister noted that it might seem easy to buy a political party, but it is not easy to buy the people of Grenada, Carriacou, & Petite Martinique, adding, "Let's get it right, that one difficult".