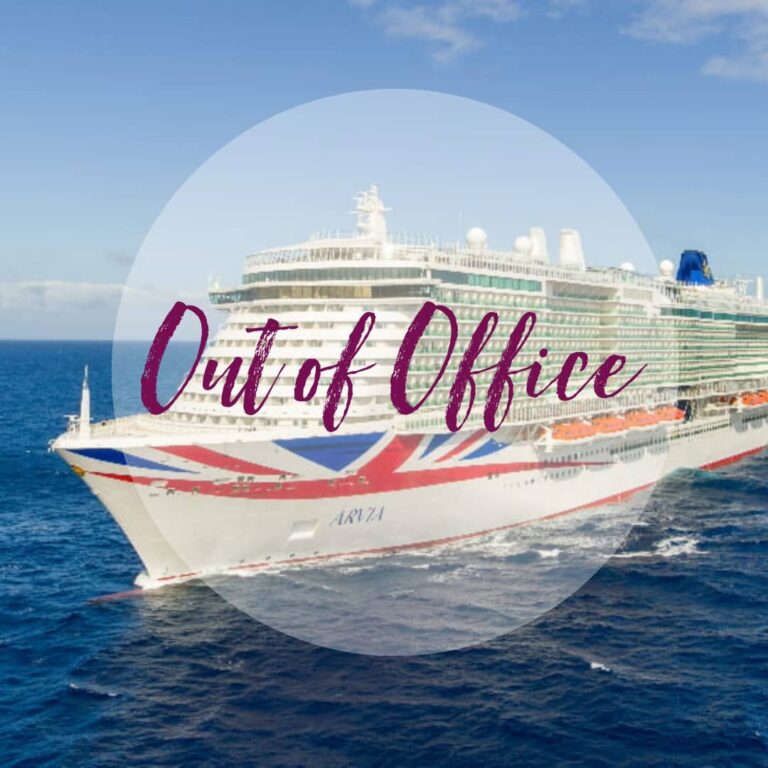 Sharon Court- Gold traveller counsellor, who is a passionate traveller has been travelling various places all over the world. She is making long-lasting and beautiful memories through travelling.
She is excited for her next travel to recharge her battery before the month of January begins. However, she is all set to head off a little earlier this time rather than on her normal routine to explore something new and different.
The next day i.e., on 27th October, she'll be embarking on a voyage from Southampton aboard the P & O Arvia to the tropical paradise of Barbados and taking an opportunity to explore Gran Canaria, Tortola, St Kitts, Martinique, and Barbados before she flees back to her home.
It will be an incredible and beautiful journey filled with an amazing experience.
In her journey she will also be refraining from the usage of digital devices, such as smartphones, computers and various social media platforms, to just be in that vibrant moment and enjoy every bit of the trip and focus on her unwinding experiences.
A digital detox will help her to reconnect with the world around her and will enhance her physical and mental health.
She will be back on 14th November 2023 from her holiday. In her absence, her colleagues will look after her clients.
She'll be travelling to various places, including:
Gran Canaria: Gran Canaria is also known as the 'miniature continent'. It is an island which combines many flavours acknowledge for its white sand beaches and black lava. Gran is honoured for the diversities it offers.
Her plan includes a visit to a marvellous beach adjoining its dunes and climbing peaks shielded in Canary Island pine forests. The forest showcases the greenery that reflects starkly against the dark volcanic earth.
Tortola: Tortola is one the most crowded and the largest island. She is about to explore various things in tortilla such as:
Attractive beaches
Exuberant mountain landscapes
Coral reefs
Greenish blue water and many more
She is supposed to take part in various activities including sunbath, scuba diving, sailing in the beaches:
Smuggler's Cove
Cane Garden Bay Beach
St Kitts : St Kitts is one of the most beautiful islands of the Caribbean to explore. St Kitts is very famous for its little towns and its stunning natural landscape. This island is a romantic paradise which provides crowd-free beaches and an opportunity for nature enthusiasts to get delightful experiences in sighting tropical forest, lagoons, lava formations and underwater marvels while diving or snorkelling.
Martinique:  Martinique, a Caribbean Island is known for its magnificent natural beauty and well protected and maintained environment.
This island is a water sports paradise and includes various water sports activity including:
Diving
Deep-sea fishing
Surfing and Kite surfing
Sailing and many more
Barbados: Barbados is one of the most prosperous Caribbean Island. Barbados is renowned for its beautiful beaches, rich ocean life, extraordinary sights, exciting nightlife and many more. This island is very well known for its water activities and white sand beaches. It is an ideal vacation for its travellers.