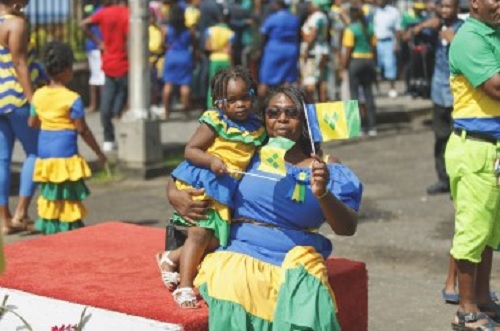 St Vincent and the Grenadines: The Caribbean country will not be holding an annual parade this year on its Independence Day. The announcement has been made by the Cabinet of St Vincent and the Grenadines.
The Prime Minister of St Vincent and the Grenadines – Dr Ralph Gonsalves, while speaking in the House of Assembly, has stated that the decision was made not to have the event at Victoria Park or anywhere else face to face because of the situation of the nation amid the COVID-19 outbreak.
Prime Minister noted that "The previous year, although COVID-19 was in the air, the numbers in terms of infections and deaths were small, and there was no Delta variant."
Instead, the prime minister said he would make a virtual address to the nation.
Following his statement, the Prime Minister noted that even though there is no parade, businesses, state entities and public servants are still urged to get out quickly the buntings and paraphernalia, which visually marks the celebration of Independence.
St Vincent and the Grenadines would be celebrating 42 years of Independence on October 27, 2021.
According to the statistics, till now there are a total of 4,096 individuals have been tested positive for the contagious COVID-19 mutant. A total of 38 people have lost their lives to the virus.
On the other hand, there are a total of 21336 individuals who have taken their first jabs of the COVID-19 vaccine that is 19.2 per cent of the total population.
So far, in total, there are around 13782 individuals who have received their second jabs of the vaccine that is 12.4 per cent of the total population of St Vincent and the Grenadines.
This COVID-19 outbreak severely impacted the economy of the Caribbean region countries. Being tourism the primary source of income for these nations, which was closed due to the COVID-19 pandemic, has been affected a lot.