The Foreign Affairs minister, Dr Denzil Douglas, has shared glimpses from the Robert L Bradshaw International Airport Departure lounge. The island of St Kitts and Nevis is open for travellers during the tourism season. The Minister of Tourism in the government of St Kitts and Nevis, Marsha Henderson and her team have been diligently promoting the tourism product of St Kitts and Nevis.
The Minister of Foreign Affairs, Dr Denzil Douglas's Facebook post featured an almost filled departure lounge of the RLB International Airport, which is a testament to the success of the tourism season of the federation. The travellers and persons took advantage of the fine Cuisine and Souvenirs from St Kitts and Nevis while they waited for their flights.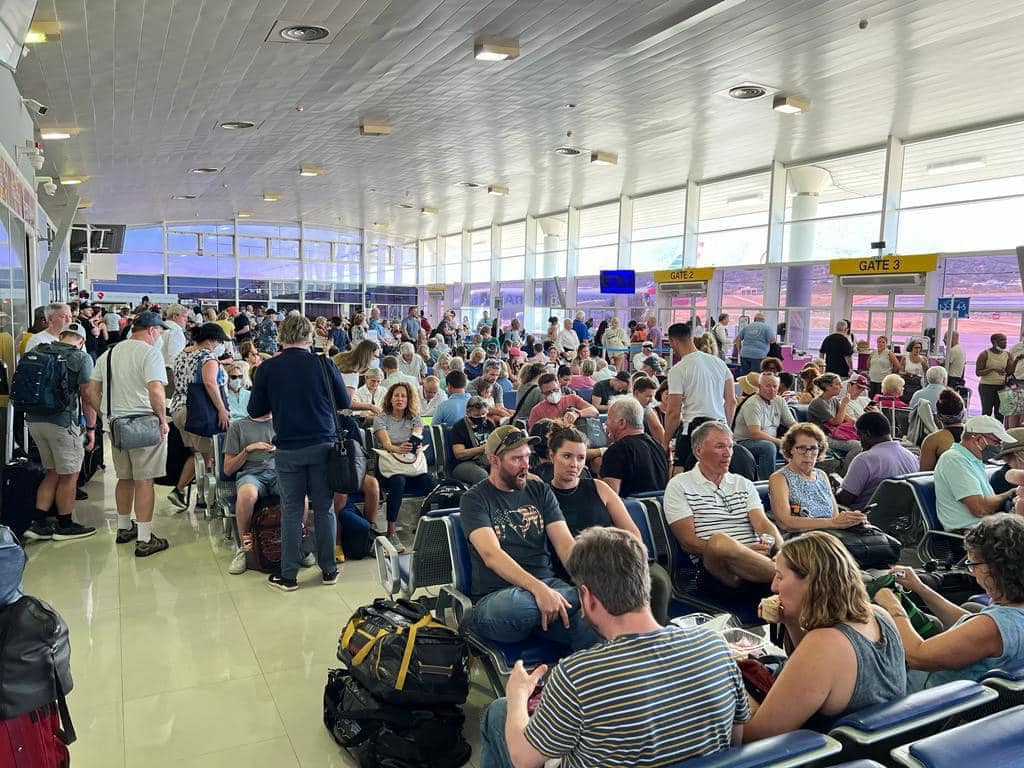 The photograph provided by the St Christopher Air And Sea Port Authority and shared by Dr Denzil Douglas featured further evidence of an increase in stay over Visitors. The Minister of Foreign Affairs shared that next week, Sunday 12th March, Inter Caribbean Airline will commence its direct flight from Barbados to St Kitts, connecting the Caribbean.
The direct flights of the Inter Caribbean from Barbados will further assist the development of the tourism sector of St Kitts and Nevis and attract a lot of people to the shores of St Kitts and Nevis. The Minister of tourism, Marsha Henderson and her team at the tourism ministry are credited for promoting the country's tourism sector and taking it to various areas of the world.
The social media users also applauded the Minister of Tourism for her work in the sector. They expressed their excitement over the development of their home country.
Several social media users also applauded Minister of Foreign Affairs, Dr Douglas for highlighting the work of his fellow St Kitts and Nevis Labour party leaders. Praising the SKNLP Led administration, a social media user, Henry Thompson wrote, what's a different change make for the good that we can do labour all the way wow