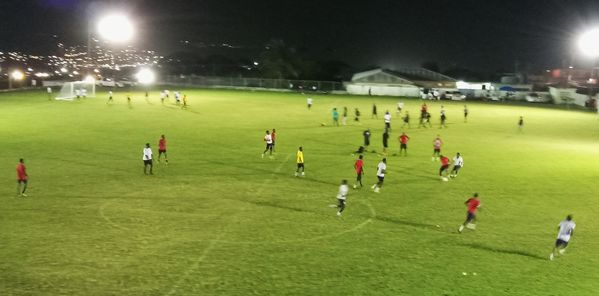 Basseterre, St Kitts and Nevis: St Kitts and Nevis has commenced the 7 vs 7 Football League with the staging of the match between St Peter High School Football and Marshall. The match was held on Tuesday at Atiba Harris Sporting Complex.
The football league marked the ongoing celebration of St Peter's Festival which was started on Sunday. The 12-members teams played the first match and entertain the football lovers.
Further, the teams of Pine Island High School Football vs Stewartville will be competing against each other on Friday, October 13 at 6:00 P.M.
Atiba Harris Sporting Complex:
Atiba Harris Sporting Complex was named after the 'Atiba Harris' on February 14, 2020, who is a renowned football player from St Peters'. He played for St Kitts and Nevis Senior National Football Team, where he represented the country many times.
Harris had played international matches in Spain and England with Club Deportivo Linares, Newcastle United and Cadiz CF. He played many matches for MLS teams also.
This sporting complex contributes to both netball and basketball courts along with a football field.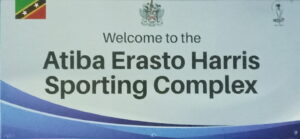 Opening Ceremony of St Peter's Festival:
St Kitts and Nevis graced the opening of St Peter's Festival on Saturday, October 7, at Douglas Estate Playfield, sponsored by St Kitts and Nevis Anguilla National Bank Limited and Digicel. The theme for this year was "Empowering our Community through Cultural Arts".
Prime Minister Dr Drew marked his presence at the event and invited people to seek various opportunities.
The opening event was celebrated with many fun activities, music, the Kollision Band, business fair and entertainment, which displayed the rich cultural heritage of St. Kitts and Nevis. The winners of the activities and games were given special prizes.
This event came with numerous business opportunities, especially for small businesses, which will help them to promote their business at a global level.
About St Peter's Fiesta:
St Peter's Festival is celebrated for five days to admire St Peter, the patron saint of the fisherman. The celebration of the festival includes Seine boat races, the Greasy Pole Contest and the Carnival, which attracts many tourists from all over the place.
The festival came into existence in 1927 when a statue of St Peter was set down in the heart of Gloucester's Italian district by a fisherman. He and his family started praying to the patron saint, and with the passage of time, it became a religious procession, and today, it grew into a festival.