Caribbean: A St Kitts and Nevis based news outlet, "SKN NEWS", apologized to Gurdip Bath after the media house published several defamatory articles. 
In a lengthy apology letter published on its website, SKN NEWS stated that on August 17, 2021, they published some articles suggesting Gurdip Bath's involvement in the disappearance of Mehul Choksi. 
While acknowledging its mistake, SKN NEWS added that it was found that Gurdip Bath was not part of anything related to Choksi.
"SKN News deeply regrets the damage caused by the news article to the reputation caused to Bath's esteem and prestige," the news organization cited. 
The news outlet also showed regret for the distress caused to Gurdip Dev Bath's family and well-wishers. It also offered Gurdip Dev Bath an unconditional apology for the damages. As part of its (SKN NEWS's) commitment to accurate and unbiased journalism, the company has removed the article from its websites and other digital platforms.
SKN NEWS added that following the meetings with Gurdip Bath's legal team, a sum paying off the damages would be donated to some particular "charity". 
Lauding his charitable efforts, SKN NEWS also added that Gurdip Bath has been working actively for the welfare of St Kitts and Nevis, as well as other Caribbean countries. He recently organized a turkey and ham donation for several families in St Kitts and Nevis ahead of the Christmas season.
According to government officials, Gurdip Bath managed to route offerings of turkeys, hams, and toys for the nation's kids through his efforts and affiliations. Adding that "By utilizing his ties with high-ranking officials and philanthropists around the world, he has been able to route all of this generous support." 
Bath has provided special donation packages to people from St Kitts and Nevis for around 7 to 8 years during the festive season.
Mr Tarique Ghaffur CBE QPM, a former Assistant Commissioner of London's Metropolitan Police Service also cleared Gurdip "Dev" Bath's name from the allegations. He released a comprehensive report and handed over it to police, adding that Gurdip Bath had no involvement whatsoever in the alleged abduction of Mehul Choksi.
Not only that, other accused Gurmeet Singh, and Gurjit Bhandal also denied having any involvement in the case concerning Mehul Choksi. Senior Journalist of India Today in the UK, Jonathan Gilbert said, "Gurjit Bhandal and Gurmit Singh were at the wrong place at the wrong time, and Mehul Choksi's lawyers misused their presence to divert the attention from reality."
During an interview, Bhandal added that if any police official approaches them about the investigations, they are willing to comply. He further stated that they are unaware of who Mehul Choksi is and has never heard of him until individuals began emailing them news items alleging that they (Bhandal and Singh) had kidnapped him.
SKN NEWS is not the first news organization that apologized to Gurdip Bath for publishing defamatory articles. Earlier, two Europe based organizations had also issued apologies. CCE NEWS and EU Reporter also acknowledged their mistake and removed the articles from their platforms.
We also attempted to reach out to Gurdip Dev Bath in order to take his comment after multiple news organizations apologized for their defamatory content, however he did not respond to our repeated messages.
Apology by CCE NEWS
In a letter published on October 2 2021, CCE News stated that there had been no evidence of allegations against Gurdip "Dev" Bath in the Mehul Choksi case. 
CCE NEWS also accepted that the article was part of "paid news" carried out by one of their reporters, who managed to get it passed from the Editor's desk.
"CCE NEWS regrets publishing a news report about Gurdip "Dev" Bath, a citizen of St Kitts and Nevis. Between July 28, 2021, and August 8, 2021, a series of news stories were released. The components have been removed. We emphasize that the writing was done as part of "paid journalism" by one of our news reporters who forgot to double-check the facts,"
CCE News added that they are no longer liable battle in the case against Mr Dev Bath because it apologized for the error and have withdrawn all of the allegations levied against Bath in the story. 
"We reached a settlement with Mr Gurdip Dev Bath in a libel case. Mr Gurdip Dev Bath's libel charges were settled, and the legal fees were donated to his chosen charity," added CCE NEWS.
Furthermore, it added that after conducting an inquiry, they discovered that Mr Bath was not engaged in the kidnapping of "Indian businessman Mehul Choksi," who went missing from his Antigua and Barbuda mansion on May 23, 2021. 
"After checking the facts with Scotland Yard and the Royal Police Force of Antigua and Barbuda, our researchers found that by naming Mr Gurdip Bath, our reporters made "untrue" and "defamatory" charges against him," added CCE NEWS. 
They also referred to a comprehensive investigative report by Mr Tarique Ghaffur CBE QPM, a former Assistant Commissioner of London's Metropolitan Police Service, that cleared Gurdip Bath of the claims against Indian tycoon Mehul Choksi.
Furthermore, CCE NEWS added that their news piece was based on the article published by a UK Based journalist Ashish Ray, who, as part of Mehul Choksi's PR Team, was carrying out paid news in order to clear his (Mehul Choksi's name) and victimized him. 
The CCE NEWS condemned the acts of biased, paid journalism being carried out by journalists like Ashish Ray, adding that such individuals are ready to go beyond limits for money.
EU Reporter
In a lengthy apology letter published on eureporter.co, the Europe based media outlet, acknowledged its mistakes and confirmed that Gurdip Bath was not involved in the case related to the disappearance of Mehul Choksi.
"We reiterate our sincere apologies to Mr Dev Bath, and we have settled libel proceedings with him, paying an agreed sum to his nominated charity, St John Ambulance UK, in settlement of his claim and legal fees," said EU Reporter.
It accepted that Mr Dev Bath was falsely and unjustly accused of being involved in the alleged kidnapping of Mehul Choksi, an Indian fugitive who claimed he was a victim of a state-sponsored kidnapping from Antigua and Barbuda by boat on or about May 23, 2021, on behalf of the Indian government and handed over to the authorities of the Commonwealth of Dominica, where he is currently detained. The goal, according to reports, is to avoid extradition proceedings in Antigua, where India is the asking country.
"We completely accept the documented findings of a team of experienced investigators led by Mr Tarique Ghaffur CBE QPM, a former Assistant Commissioner of London's Metropolitan Police Service, who interviewed all of the subjects accused of being involved in the kidnapping and completely exonerated Mr Gurdip (Dev) Bath and three other subjects falsely and unjustly accused of being involved in the kidnapping," added EU Reporter. 
About Gurdip "Dev" Bath
Gurdip Bath is a resident and special representative of St Kitts and Nevis. He is known for his philanthropic and social efforts to help his country.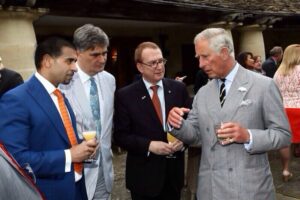 Bath is also an esteemed individual who has ties with many high-ranked officials. In photos shared on his official Twitter accounts, he could be seen interacting with the Prime Minister of India, Narendra Modi, Charles-Prince of Wales and many other distinguished personalities.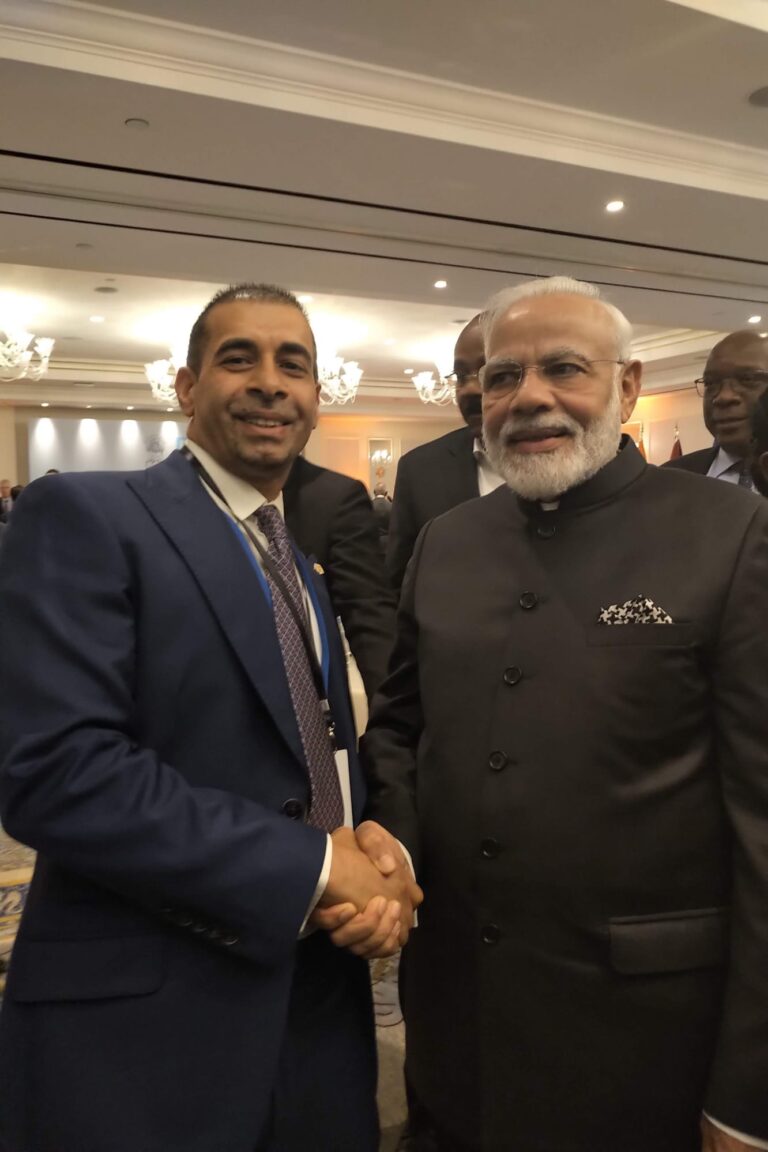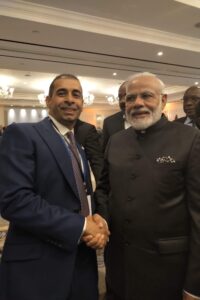 Bath also owns multiple luxury wedding resorts in India, three of such resorts are in different cities of the Punjab state. The resorts offer one of the finest banquet facilities, modern infrastructure, and more. Besides this, he also owns agricultural lands across Punjab.
Special Representative of St Kitts and Nevis
Gurdip Bath is a special representative of St Kitts and Nevis positioned as attaché. He was also part of the special delegation that accompanied Prime Minister Dr Timothy Harris to the United Arab Emirates in November 2021. 
PM Harris toured Dubai to attend the National Day celebrations at the Dubai Expo 2020. 
I was honoured to accompany Prime Minister Dr The Honourable Timothy Harris, Minister Eugene Hamilton & Representatives of the UAE Government during a visit to St Kitts and Nevis Pavilion at the @expo2020dubai pic.twitter.com/e17koUa4K9

— Dev Bath (@devbath) November 24, 2021
COVID-19 Vaccines to the Caribbean
With his connections in the government of India, Gurdip Bath became the sole channel to get the COVID-19 vaccines to reach the Caribbean and Latin America. With his efforts, Oxford Astrazeneca vaccines manufactured in the Serum Institute of India (SII) were delivered to several countries, including St Kitts and Nevis, Dominica, Guyana, Grenada, Antigua and Barbuda, Suriname, Trinidad and Tobago, St Lucia and Belize, among others. His actions made the listed country among the first in the world to have the availability of coronavirus vaccines immediately after the doses were discovered by the scientists. 
Social Efforts
According to the Government of St Kitts and Nevis, by utilizing his strong social attachment with people, Gurdip Bath often procures different types of charities for St Kitts and Nevis, as well as other Caribbean countries. Just recently, as St Kitts and Nevis were undergoing an economic crisis caused by the COVID-19 pandemic, Bath facilitated the country with a 40-foot container consisting of dry food. 
The food was handed over to National Emergency Management Agency (NEMA). The container included canned tuna, mayonnaise, macaroni, pasta, canned baked beans, cheese, amounting to over 52,000 lbs.
Just days ahead of Christmas, Bath also secured a Christmas toy donation for the kids, a massive shipment of hams, turkey and more.
A lesson to Range Rover 
In 2017, Gurdip Bath got famous for graffiti on his Range Rover and dumped it outside the car dealership in Mayfair, London, after the company refused to accept the faults in the vehicle.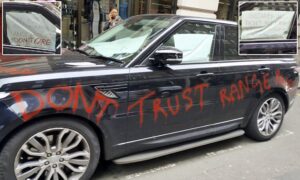 He painted the sprayed on the car, "don't trust Range Rover' and "Range Rover cheats & lies" in red coloured paint. It was written in block capitals in some sort of one-man-protest.
Later, Range Rover accepted their mistake and took back the defective car, returning the entire vehicle cost to Gurdip Bath.