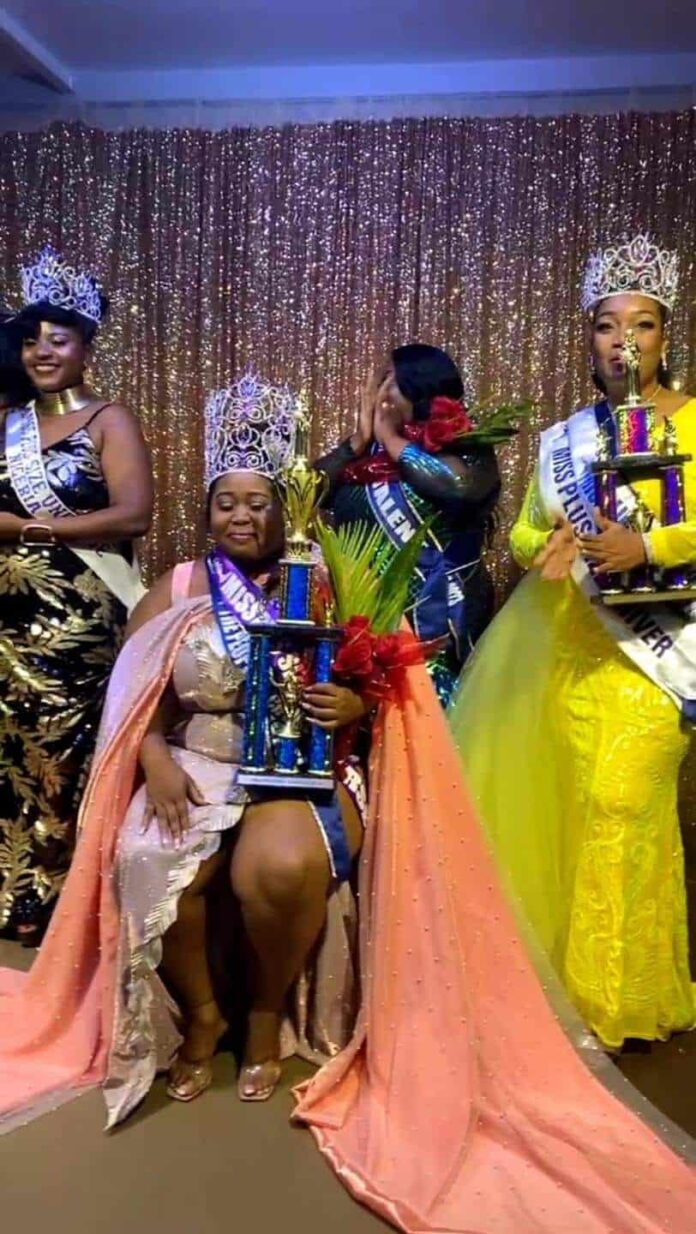 Miss Grenada, Samantha Harris, was crowned as the winner of the Miss Plus Size Universe International pageant on Wednesday, 27th October 2023, in the beautiful Porters Estate, St Vincent and the Grenadines.
It was a tremendous opportunity for all the finalists of the Miss Plus Size Universe International 2023 to radiate their glamour as well as intellectual development.
A lot of activities were conducted for the participants to foster their physical as well as mental growth.
Along with their advocacy work, the finalists were also challenged to make a powerful impact through their runway shows, fashion photo shows and impactful speeches on empowering women.
A lot of people poured congratulations wishes to Samantha Harris for bagging the title.
Ron Redhead, Grenada's Minister for Youth, Sports and Culture, in his online post, stated good morning, and let's congratulate Ms Samantha Harris for her outstanding achievement at the Miss. Plus Size Universe International.
He added that the whole of Grenada is really proud of Samantha, who represented her country with pure dedication, persistence and grace.
Claudette Joseph, the Attorney General of Grenada, also posted on Samantha's victory and sent his congratulations to Samantha Harris on winning the Ms Plus Size International competition.
He further added that he is really happy with the fact that he supported Harris in her journey. He also mentioned about the Miss Curvy pageant, where Harris secured the third position.
Moreover, Samantha Harris also received heartfelt congratulations from the organisers of Miss Curvy Grenada on her remarkable victory.
They applauded her on winning such a huge event and also mentioned how she represented her nation, Grenada with so much beauty and grace.
They stated that this victory of Harris is not just her personal achievement, but it also signifies the true and the real beauty of Grenada.
Furthermore, the National Democratic Congress send their warm congratulations to Harris for her exceptional achievement of being the first-ever Ms. Plus Size International in St. Vincent.
Samantha's determination, hard work and unwavering dedication have truly paid off. Her remarkable accomplishment is a testament to her relentless efforts.
Her tremendous success as one of the youngest business owners in St. Mark's parish demonstrates her unwavering commitment and determination towards her goals, they added.
The entire NDC family extended their heartfelt congratulations to Samantha Harris on their as well as Political Leader, Prime Minister Dickon Mitchell, National and Constituency Executive's behalf.
All in all, this pageant was a huge platform for all the finalists to display their intelligence, ambition and beauty while encouraging their leadership, peace and education globally.