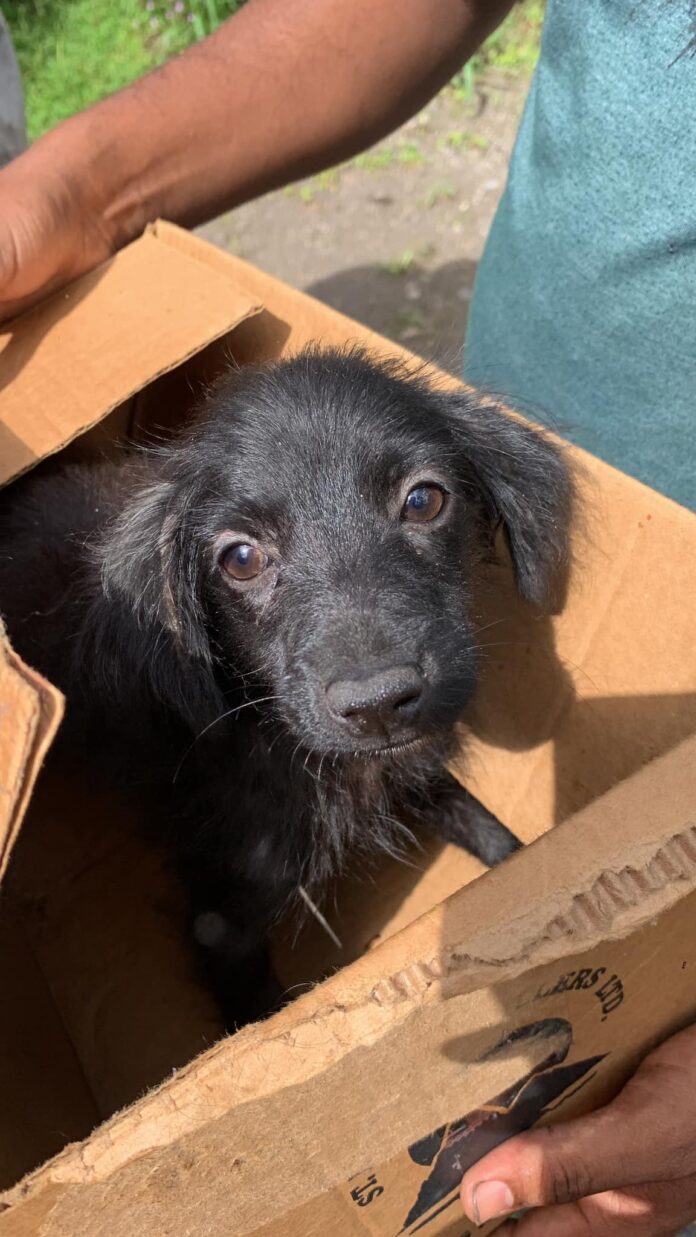 Saint Lucia: A Charitable Organisation, Helpaws, has praised a Saint Lucian "gentleman" who brought a sweet, little female puppy to the shelter. Helpaws took to social media to laud the man and also shared the suffering of the baby.
The organisation mentioned, "One thing is constant and certain in Saint Lucia; around almost every corner, you will see an animal that has either been abandoned or has nowhere to go. It's no different with this little girl who was brought to us today."
It added, "While taking a walk through his neighbourhood, a gentleman came across this sweet baby girl all alone in some bushes, scared, covered in fleas, and suffering from a bad case of mange. He reached out to us to see if we could take her, and of course, we said yes! We know she would suffer a terrible fate if we didn't, and we can't let that happen. NO DOGS LEFT BEHIND!"
Further, it informed that her entire body had been overtaken by parasites crawling, biting, and feeding off of her. The man tried to get them off, but that proved difficult as they had likely been attached to her for some time. It's tragic to know how much this baby has suffered. She was understandably nervous when she got to the organisation, likely not knowing any kindness until she was plucked from her hiding place in the bushes. She had to be worrying about what would become of her and what this strange place was that she'd been brought to.
According to the post by Helpaws, she is such a sweet girl, though, and she seems to realise the team at the firm was here to help. After all that she's been through, she still managed to dole out some kisses and tail wags. It outlined, "We could feel her relax and melt into our hands while we caressed her little, fluffy head. She can finally let her guard down and not worry about what's going to happen to her. She has a long journey ahead, but she won't ever have to go it alone again. Nor will she ever have to worry again about being lost or abandoned, where her next meal will come from, or suffer as her body is taken over by parasites."