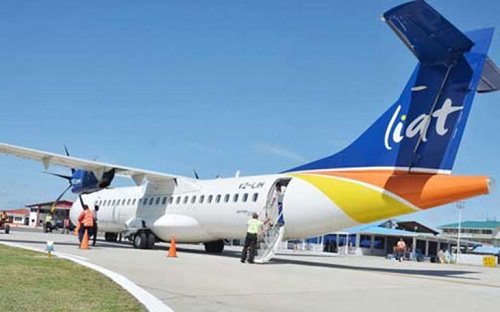 Caribbean's regional airline – Leeward Islands Air Transport Services -(LIAT) is planning to re-open its services to Guyana after being closed since last year amid the COVID-19 outbreak.
The Public Works Minister – Juan Edghill, has informed that the regional airline has applied to return to Guyana. While the Guyanese government seeks assurance that quality service will be provided for all passengers travelling to the island.
The Minister further noted that the airline would not receive the essential aviation approval until the government is assured of the company's steadfastness. When asked about the requirements for permission, the Public Works Minister stated that, "It has to do with the assurances that we can have."
He added, "The passengers do not want to be buying tickets and be left with a stub in their hand and no carrier to bring them back or take them in".
He also asserted that the government was not withholding permission in favour of the interCaribbean airlines, another regional carrier that has just entered the Guyanese market. Although, he stated that there is no "exclusivity" for anyone.
The island nation has seen a decline in the past weeks, amid which the decision has been taken. The government is making every possible effort in order to curb the spread of the deadliest mutant while asking the general public to follow the COVID-19 health protocols and to take their jabs of the vaccine.
Till now, the island country has a total of 36,079 confirmed cases of the COVID-19 mutant, while a total of 941 individuals have lost their lives to the contagious virus.
Guyana has vaccinated its 48.9 percent of population with atleast one dose of the COVID-19 vaccines, and around 31.7 percent of its population has received their second dose of the vaccine and are now fully vaccinated.