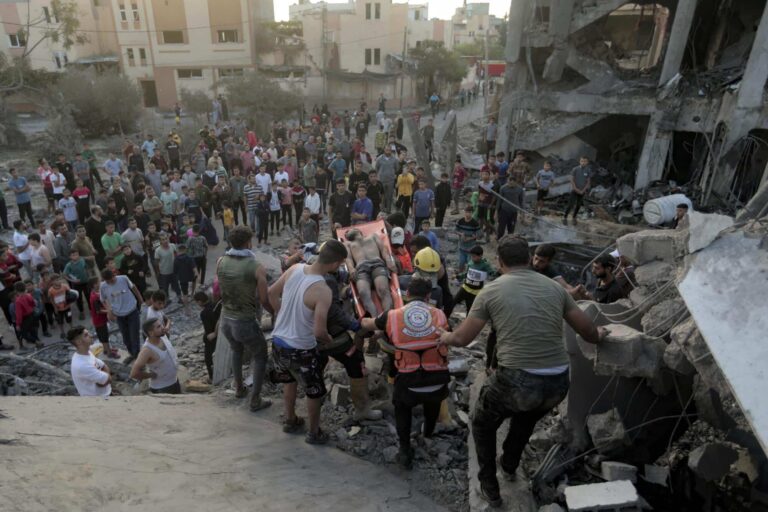 Israel's unrelenting attacks in Gaza have caused panic in the local population, with a lack of resources and medical facilities. With the death toll and injuries on the rise, a recent attack that focused on areas around Al-Quds Hospital left sheltered citizens and medical workers fearing for their lives.
Information regarding the attack and its subsequent effects was released by the Palestine Red Crescent Society following air and artillery offensives in the region.
Israel's Prime Minister, Benjamin Netanyahu has categorically refused the suggestion that Israel should pursue the possibility of a ceasefire with Hamas. As a result, Gaza has been subjected to an ever-escalating series of bombings which have left the region in a state of utter ruin.
These attacks have focused on command centers, facilities holding resources and even civilian areas suspected of harboring Hamas officials and operatives. On Tuesday, the Turkish-Palestine Friendship Hospital stated that an Israeli attack caused damage and injuries to people in the facility. A few hours later, the Indonesia Hospital in Gaza reported that a third strike was conducted by Israel, near the hospital premises.
Gaza's European Hospital has also been subjected to air strikes and bombardment in its vicinity which has bred a sense of danger among those seeking shelter or receiving treatment at these facilities. The attacks have also destroyed the infrastructure around these medical facilities, making it harder for people to reach these hospitals in the case of a medical emergency or injury.
According to an official statement by the head of UNICEF, more than 420 children are dying or getting injured everyday as the conflict continues to escalate. Going by the latest reports 8,306 people have lost their lives and the number continues to rise by the minute. During the attack conducted by Hamas on October 7th, 1400 hundred Israeli citizens lost their lives apart from the hostages that were taken by the attackers.