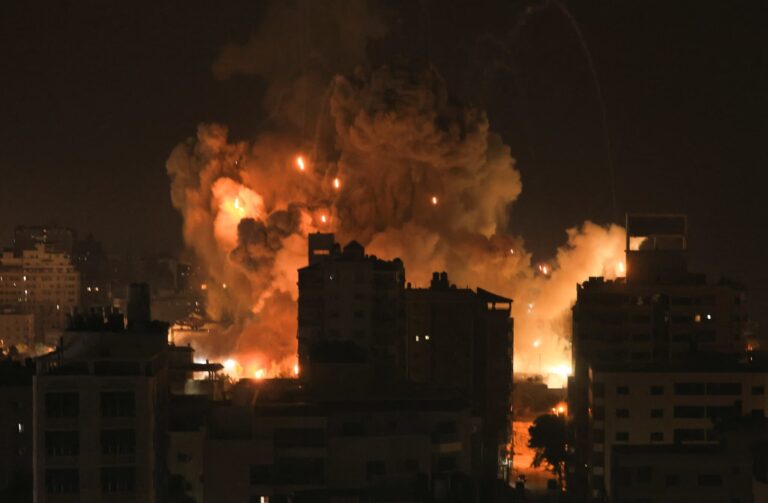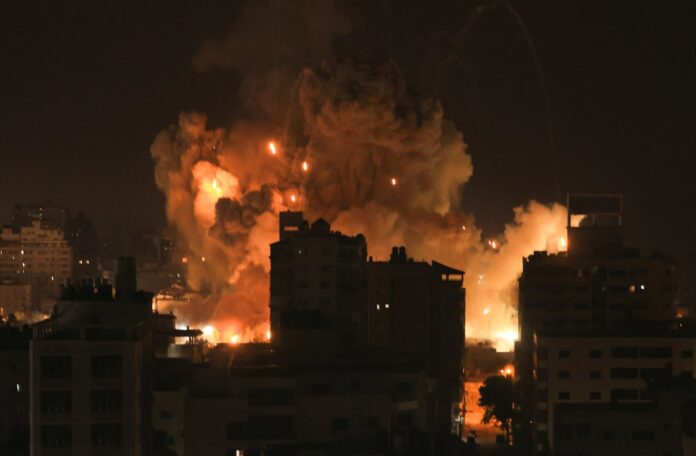 Israel sent a hail of intense airstrikes at Gaza on Tuesday, leaving many injured or caught in the subsequent rubble. Hundreds have lost their lives, while medical facilities remain closed due to bomb damage and failing electricity.
According to the Hamas run Interior Ministry, the attack continued into the night as Israeli jets made multiple passes hitting sites all over Gaza. This has led to worries about the loss of life in the region.
An ominous reality is the tank backed ground assault that Israeli forces are expected to initiate soon, which is likely to bring many more civilians into the crossfire. The intent from Israel's forces is to crush Hamas militants, but civilians have been dragged into the conflict by both sides.
Israel's decision to blockade the Gaza strip following a brutal attack by Hamas has left the region lacking food, water and medicines. Since October 7th, Gaza has been in a stranglehold, in dire need of supplies and support.
With a population of 2.4 million, the region is facing a humanitarian crisis, the likes of which have not been seen in decades, despite the protracted conflict between Hamas and Israel.
The Hamas run Gaza Ministry of Health stated that 704 people had been killed due to Israel's airstrikes in just the past day. While no recognized tallies have been issued to corroborate the numbers offered, Hamas has said that the figures were obtained from hospital directors.
The United States have questioned the figures by way of White House National Security Council spokesman John Kirby. He said that the one-day death toll could not be verified by any reliable sources until this point.
"The Ministry of Health is run by Hamas, and I think that all needs to be factored into anything that they put out publicly."  
Israel on the other hand, on Tuesday, confirmed that it launched 400 airstrikes at Gaza and had launched 320 airstrikes the day prior to that. In the Process, they have neutralized militants preparing to launch rockets at Israel, shut down their underground tunnel shafts and taken down command centers used to operate the militia.
This is a show of intent from Israel against Hamas which has vowed to destroy Israel, dismissing peaceful solutions.
Israeli Foreign Minister Eli Cohen addressed the UN Security Council and stated that, "It is not only Israel's right to destroy Hamas. It's our duty".
Central and South Gaza have been pictured in absolute disarray following attacks. Despite a call from Israel asking for civilian evacuation, rescue workers were seen digging out bodies of women and children from the rubble. Many of the wounded were also left under the debris for extended periods of time.
While the humanitarian crisis in the region escalates, Israeli air, sea and ground forces thwarted an attack by a group of underwater divers from Hamas, attempting to breach Israel via a beach in North Gaza.
There have been instances of airstrikes taking down buildings with dozens of people in them. Another instance was reported where an airstrike destroyed a market place within the Nuseirat refugee camp in central Gaza.
In Gaza city itself, the house of the Bahloul family was hit killing 19 and trapping many under the wreckage.
Following an explosion at a hospital last week, the Ministry of Health stated that upwards of 5,700 people had been killed, out of which 2,300 were minors.
According to the World Health Organization's estimates, one out of three hospitals have ceased to function and more than half of the primary health care facilities are now defunct as well. To add to the issue, an acute shortage of fuel is being experienced by the region.
Israel has allowed the entry of trucks carrying aid, albeit in limited numbers, but fuel has not been sent to Gaza. This is being done to keep fuel out of Hamas's reach as it is an important resource for their operations against Israel.
The UN has clarified that it's distribution of aid in the region will halt by Wednesday evening if the blockade of fuel continues.
With this in the back ground, the hostage crisis has also become a major thorn in the side of Israel. The nation has resorted to dropping leaflets seeking information from Palestinian citizens, promising a reward and safety in exchange. A tactic that is unlikely to bear any significant fruit.
Some out of the roughly 220 hostages have been released but the issue remains to be of great significance as a majority of them are still being held in undisclosed locations with in Gaza.