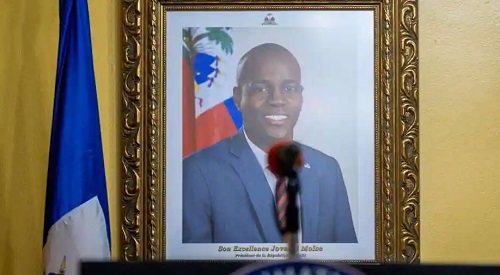 A big win for the Jamaican authorities as another key suspect has been detained in the assassination of Haitian President Jovenel Moise, which took place the previous year in the month of July. Jamaican Police authorities arrested a former Haitian senator, John Joel Joseph, on Friday, the Spokesperson of the Jamaican Police Force, Dennis Brooks, told the media.
It is not yet revealed by the Jamaican Police Force from where the Haitian senator was taken into custody. After the assassination of President Moise took place at his residence, the National Police Chief of the country declared Joseph among one of the other key suspects. Joseph is being accused of supplying weapons and planning meetings in the assassination.
The US Federal Bureau of Investigations is also probing into the case and detained a Colombian man and charged him with a count of conspiracy in the case.
The political chaos in the island emerged as a flame after the assassination. People took on the streets protesting in favour of their murdered President Moise, demanding an immediate investigation into the matter.
Numerous stories have been cooked up in relation to the assassination case of President Moise so far, while several people have been charged with counts, but the truth still lies behind the curtains.
Prime Minister of Haiti Ariel Henry was also accused of his involvement in President's assassination; as per reports and the pieces of evidence, the prime minister was tracked down of having a telephonic conversation with one of the key suspects just after two hours the President was assassinated.
As per the Geo-location, the suspect was talking to PM Henry from the crime scene. The matter was dismissed on the aggression of the Haitian Prime Minister.
The general public of the island are still looking forward, asking questions from the Haitian government about when justice will be served to the Late President and the murderers will be behind bars.