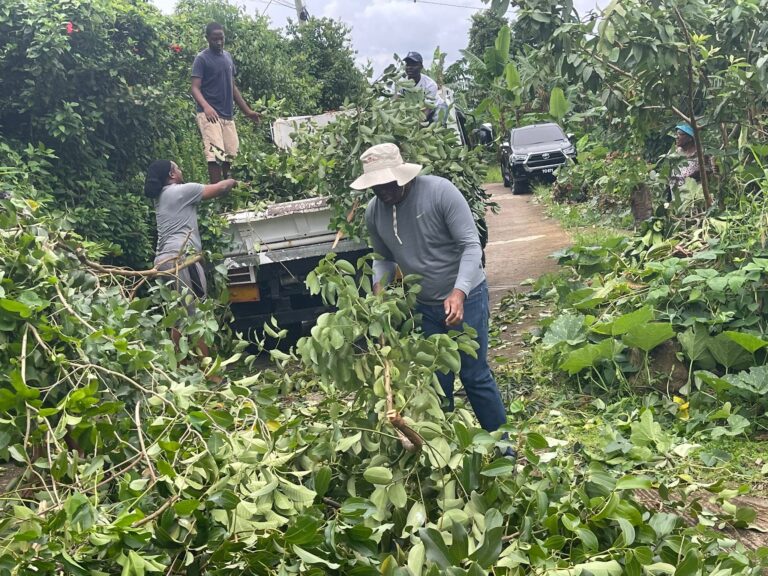 Dominica: The Commonwealth of Dominica celebrates the Community Day of Services on November 4, 2022. The politicians and ministries came out on the streets to provide their services to the communities of Dominica.
The PM of the Commonwealth of Dominica visited his constituents in the Ambas Vieille Case on Community Day of Service. Further, he asked the general public, "What service are you giving to your community today?"
Parliamentary Representative of the Roseau Valley and wife of PM Roosevelt Skerrit, Melissa Poponne-Skerrit, has also done her bit in Roseau Central Constituency. While sharing a glimpse of community service, Melissa Skerrit noted, "Today's Community Day of Service was inspiring and heart-warming. So many of you came out to help and do your part!"
Youth Development and Empowerment, Youth at Risk, Gender Affairs, Seniors' Security Minister, Dr Adis King also contributed towards her community and took her Facebook to share the update on her service. She mentioned, "Community Day of Service in Dominica is celebrated on November 4. This day brings people together, as each person lends a helping hand to keep their surroundings clean. This year, we, the people of St. Joseph River, decided to clean up the river. As a community, we came together with our boots, sneakers, gloves, cutlass, and garbage bags and cleaned the river. I assure you that if you come to St Joseph in this very instance, you will see the beauty of our river. To keep our environment and rivers clean, let us dispose of trash properly. Thanks to everyone who participated in this clean-up."
Additionally, she invited the general public to join the movement by keeping the St Joseph River clean.
Member of Parliament from Soufriere Constituency and Tourism Minister Denise Charles also elaborated on her doings on the day. Her post read, "Community Day of Service Siboule Ravine Clean Up and Youth Mural Project! Soufriere Constituency Strong! Keeping Our Area Spotless!"
Parliamentary Representative of the GrandBay Constituency, Dr Vince Henderson, can out in the fields and also provided his Community Service in GrandBay. He also met with more groups as he went through the village