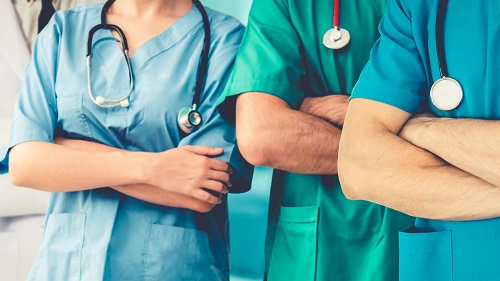 World: According to the statistics of WHO – World Health Organization, worldwide, nearly 80,000 to 180,000 health care workers lost their lives to the contagious COVID-19 virus till May 2021.
Tedros Adhanom Ghebreyesus, Chief of the World Health Organisation, noted that the COVID-19 pandemic has rigorously affected the healthcare staff, adding that they must be prioritized for the coronavirus vaccines.
WHO added that a large number of healthcare workers are suffering from burnout, stress, anxiety and fatigue. The chief further noted that "The data from 119 countries worldwide has revealed that on an average, two in five healthcare workers are fully vaccinated, by taking the required amount of doses."
The international organization, in its statement, has further urged the political leaders and policymakers to do everything they can do in their power to make regulatory, policy and investment decisions that will assure the protection of healthcare workers.
The Director of the WHO Health Workforce Department – Jim Campbell, cited that, "We have a moral obligation to safeguard all healthcare workers, to make sure their rights & provide them with decent work in a safe & enabling practice environment. This must include access to the COVID-19 vaccines."
WHO is currently heading efforts to develop a global health and care worker compact which will be based on – existing legal instruments, conventions and resolutions.
This compact will aim to provide the Member States, stakeholders and institutions with comprehensive guidance on their existing obligations to – protect health and care workers, safeguard their rights, and to promote and assure decent work, free from gender, racial and all other forms of discrimination.
As per the data, till 24 October 2021, worldwide, a total of 49.1 per cent of the total population has been vaccinated atleast with their first dose, while on the other hand, a total of 37.6 per cent of the total population is fully vaccinated.