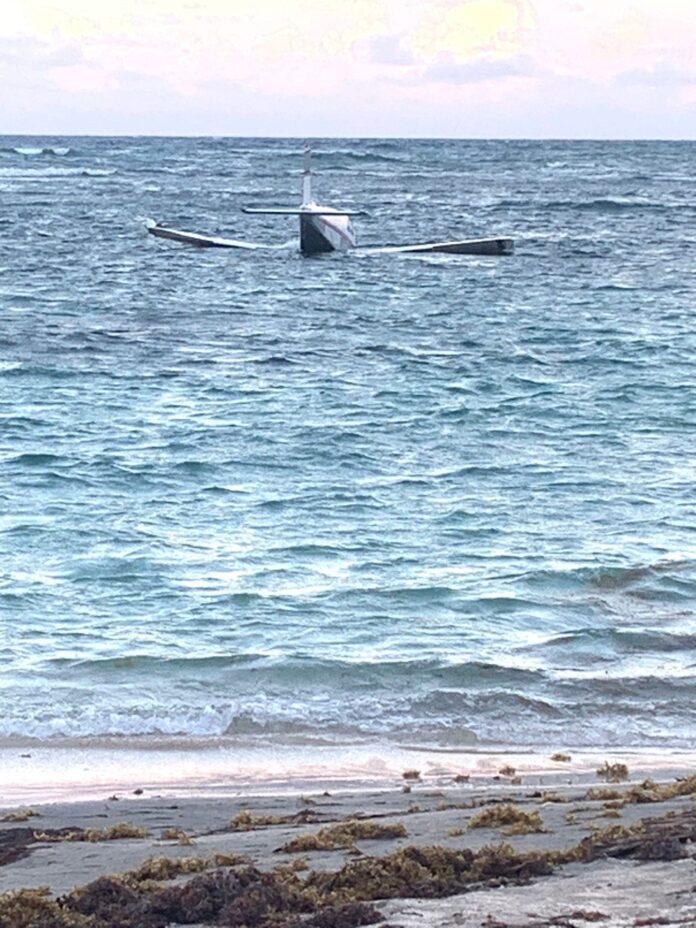 St Kitts and Nevis was forced to go to emergency services as a single engine piper aircraft crashed just of the coast of Nevis last night. The news has been confirmed by representatives of the emergency services as well.
According to reports, the plane took of from Antigua and was scheduled for a flight to St Martin. The plane was mid-flight, off the coast of Nevis when it began experiencing engine trouble.
It has been reported that the pilot made every attempt to undertake an emergency landing at the Vance Amory International Airport. Despite his attempts, the place plunged into the sea near Herbert's Beach.
Luckily, the plane's two occupants escaped the incident with minor injuries only. The pilot from St Martin was joined by his Anguillan student pilot. Both of them came out of the crash with out any major injuries and were able to swim ashore to safety. Thankfully, they received medical treatment in Nevis and came out of the experience relatively unscathed.
Although the incident does not stink of malicious intent, nevertheless, the authorities have launched an investigation into it. The investigation is aimed specifically on the reason behind the engine failure and subsequent circumstances of the emergency landing.
The curiosity might seem extensive but the authorities are expected to be suspicious in such cases, especially since there have been other such incidents that have occurred in the region.
It is also true that the weather conditions which have been brought on by the hurricane season, have not made things any easier for pilots. Small single engine planes find it even harder to manage weather conditions as it is.
In this particular case though, there is very little to blame on weather conditions, as they have not been a feature in the reports coming out on the matter.
Nevertheless, it would be interesting to see what the eventual results of the investigation and analysis will bring and if there is truly some sort of conspiracy in this particular case. The likelihood of such a development seems very low though, going by the information that is coming out as of now.
At the current moment, this seems to simply be a case of bad luck, or a mechanical error. The worst possibility seems to be the idea that it is a combination of both.