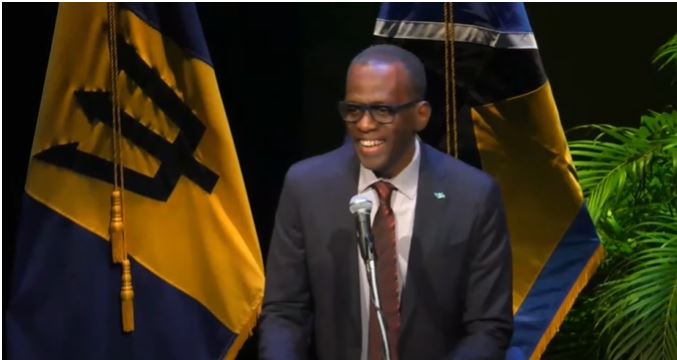 Saint Lucia: Prime Minister of the Caribbean island of Saint Lucia – Philip J Pierre, is on an official tour to the neighbour island country Barbados. Prime Minister Pierre was welcomed by many higher officials of the country. PM Philip J Pierre was there to participate in the Errol Barrow Memorial Lecture and Awards Ceremony.
Democratic Labour Party of Barbados welcomed the Prime Minister and expressed pleasure. While sharing a social media post, the political party stated, "It was a pleasure for the Democratic Labour Party and its President, Dr Ronnie Yearwood, to welcome Philip J Pierre, the Prime Minister of St Lucia, to Barbados to deliver the Errol Barrow Memorial Lecture on 20 January 2023, examining Errol Barrow as Caribbean champion, and the future of CARICOM as it celebrates 50 years."
Besides welcoming the Prime Minister, the Democratic Labour Party also shared a glimpse of the award ceremony. It also extended its heartiest congratulations towards the award winners. The post by DLP Barbados read, "Congratulations to the very deserving awardees at the Errol Barrow Memorial Lecture and Awards Ceremony."
According to the update, Mirror Image Award was won by Morgan Greaves. However, Sade Williams, Zane Maloney, Colin Spencer, and Walter Maloney were rewarded with the Pride of Barbados Award.
This official trip of Prime Minister Philip J Pierre will strengthen the diplomatic bond between the two Caribbean countries – Saint Lucia and Barbados. Both countries have shared diplomatic ties since 22 February 1979. Earlier, Prime Minister Pierre travelled to Barbados in December 2022. During the meeting, he met with the Ambassador of the United States to Barbados and Eastern Caribbean Linda Taglialatela and officials of the Regional Security System (RSS). The objective of the trip was to explore potential opportunities that may facilitate additional support as well as assistance to the RSLPF – Royal Saint Lucia Police Force.