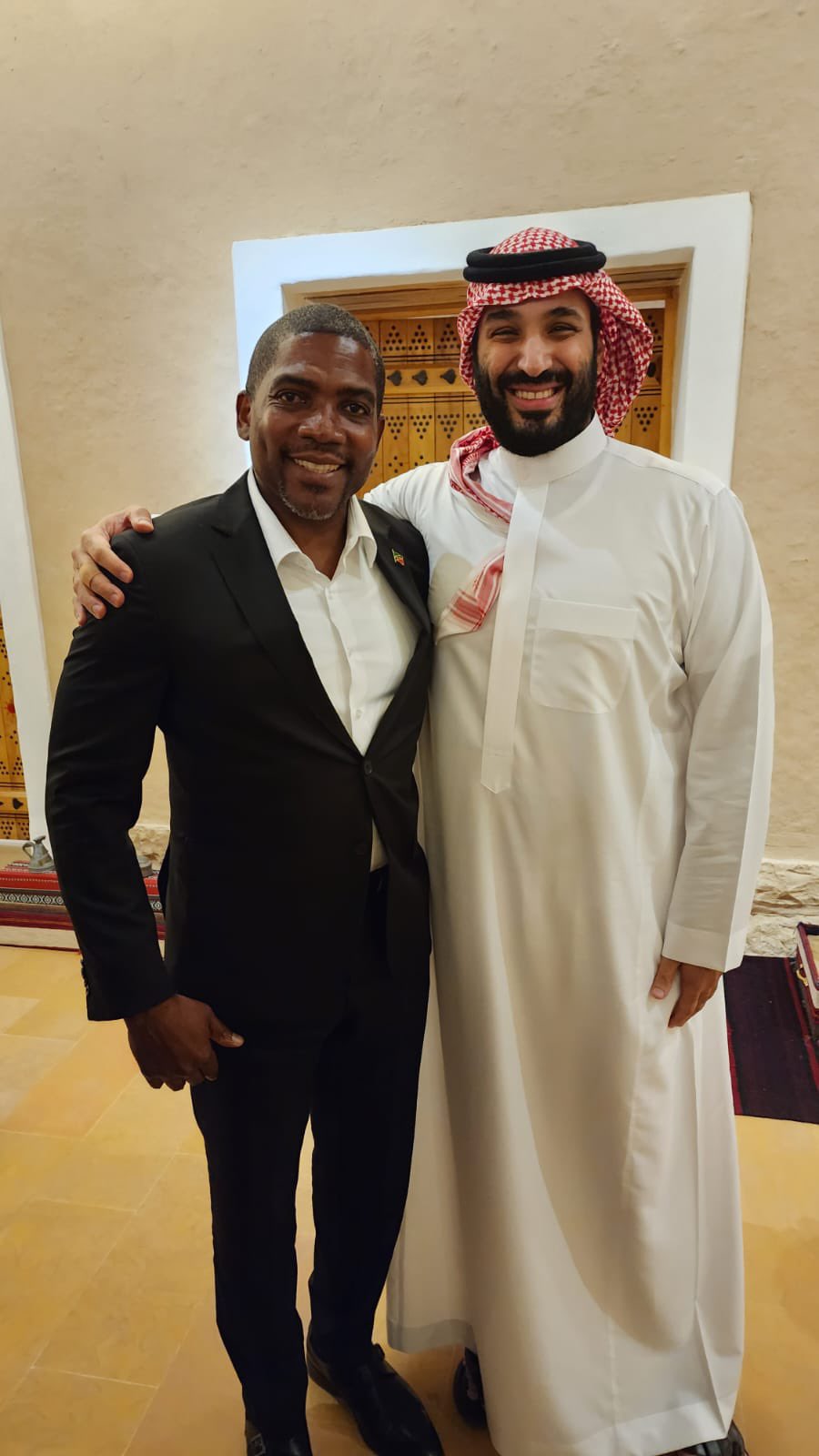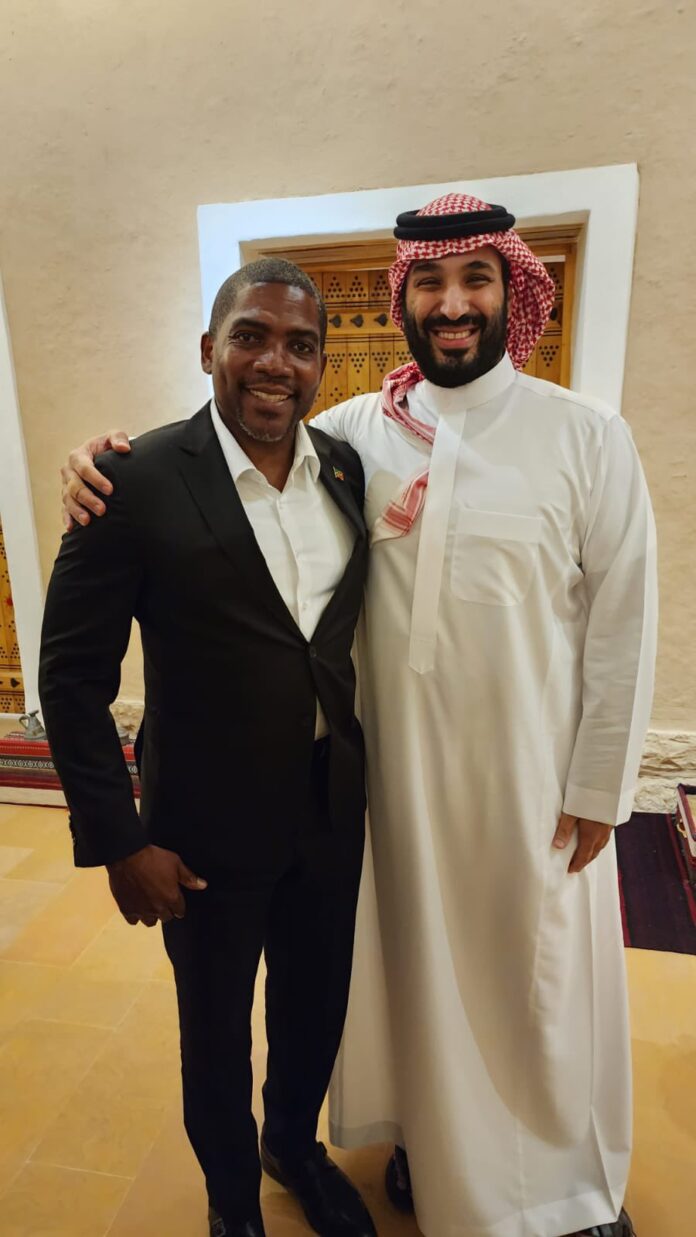 PM Terrance Drew of St Kitts and Nevis has been in Riyadh for the Saudi-CARICOM Summit, which brought Caribbean leaders to the middle east for discussions on investment opportunities and to deepen ties with the Saudi government.
CARICOM states have enjoyed an excellent relationship with the Saudi state, especially in terms of foreign investment and cooperative economic development.
This visit has been a fruitful one for PM Drew as he managed to sign a MoU securing monetary support of essential projects, while also communicating with the Saudi leadership about future prospects. One of the highlights of his trip was his meeting with the Saudi Crown Prince, Mohammed bin Salman.
Drew took to twitter, posting a picture with the Saudi leader, describing the experience as a productive one which began with a traditional Saudi dinner, followed by an intriguing conversation between the two, ending with PM Drew trying camel's milk for the first time.
Beyond the social interactions between CARICOM leaders and the Saudi leadership, Caribbean leaders also got a chance to converse with prominent figures and investors from the private sector.
As a result, they could forge relationships that will allow Caribbean nations to bring in significant investments to their shores in the future as well. Such projects are also important for generating greater opportunities for locals while taking the infrastructure of Caribbean nations to world class levels.
PM Drew is especially appreciated for his outlook on sustainable development and the progression of the infrastructure, economy and social standing of St Kitts and Nevis.
The Summit was not entirely a business affair though, as dignitaries got the chance to immerse themselves in Saudi culture and explore the wonders of the middle eastern nation.
The 'City of Earth', which is the name given to the historic city of Diriyah, was also on the agenda, as CARICOM leaders visited the city founded in the 18h century by Imam Mohammed bin Saud, a legendary figure in Saudi Arabian history.
Diriyah was recognized as a political, cultural and social hotbed in the region during its prime and is recognized as a UNESCO World Heritage Site.
To conclude the summit, PM Terrance Drew made it a point to highlight that his time in Saudi Arabia has allowed him to not only build ties with the leaders of the nation but also develop a profound appreciation for the culture and customs of the great nation.