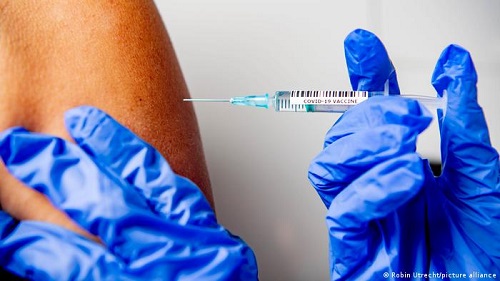 Georgetown, Guyana: The Health Minister, Dr Frank Anthony, informed the general public that the partially and even fully vaccinated Guyanese with Sputnik V are now eligible to take their second or booster shot of Pzifer vaccine.
The majority of the people choice in Guyana is the one-dose COVID-19 jab of the Johnson and Johnson, as per the health minister. Although the vaccine stock in the Caribbean island is low, the minister noted that a total of 25,000 doses is due in Guyana this week.
Dr Anthony cited, "During the initial times, when we looked at it, we thought that the most compatible would have been the J and J which helps to achieve two things; one to give people their booster doses and secondly, to travel".
Following the statement, the health minister asserted that "Therefore, when the committee that oversees these things within the ministry would have done that scientific evaluation, they felt that Pfizer vaccine could also be offered. And therefore, we have modified the schedule to allow our staff to be able to give that Pfizer dose as a booster dose".
Only those individuals who have taken their Johnson and Johnson vaccine dose two months ago are eligible to take the booster shots. The Health Minister further urged the eligible population to visit the vaccination sites and take their required doses.
The vaccination statistics show that to date, around 411,081 individuals have received their first dose of the COVID-19 vaccine, which is 52.3 percent of the total population. On the other hand, a total of 295,325 citizens of Guyana have received their required doses of the COVID-19 vaccine. This data counts for 37.5 percent of the total Guyanese population.