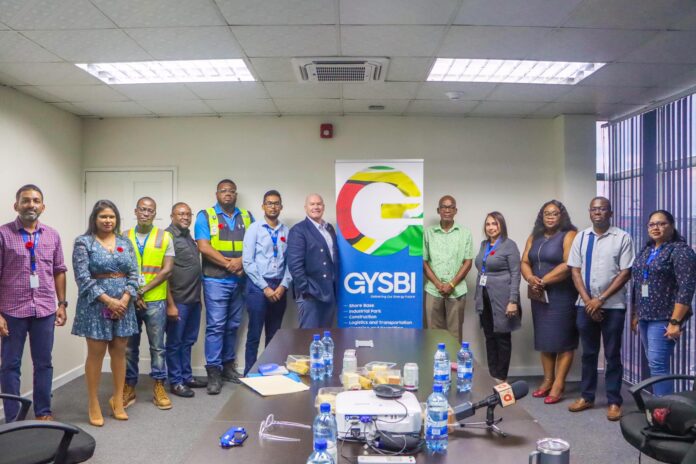 Guyana: Minister of Labour Joseph Hamilton, Board of Industrial Training (BIT), Chief Executive Officer Richard Maughn, and BIT's Senior Technical Officer Leon Greaves met with Guyana Shore Base Inc (GYSBI) Deputy General Manager Rabin Chandarpal and his technical team to discuss the way forward to boost the wide array of training programmes being offered by BIT, according to the Labour Ministry of Guyana.
The minister said that since assuming office in August 2020, the agency had increased its reach to train over 7000 individuals in such a short period. This, he said, is made possible through meaningful partnerships and as such, he is grateful for this kind of support shown by GYSBI.
Minister Hamilton also mentioned the possibility of creating a training and apprenticeship programme between the two entities. As such, further discussions will be conducted to ensure trainees are given an opportunity to gain on-hand experience.
The labour minister also spoke about his intention to focus on safety measures and safety culture, especially in the oil and gas industry.
To this end, a cheque was handed over to BIT to help further its effort to foster skilled individuals across the country.
Established in the year 1910 under the Industrial Act Chapter 39:04, BIT seeks to push Technical and Vocational Education Training (TVET) to satisfy the needs of the country's labour force by creating a highly trained and competent workforce.
GYSBI serves as an onshore support for oil and gas operators in Guyana, offering services ranging from warehousing, construction, and supply chain management to expatriate management and customs and logistics services.