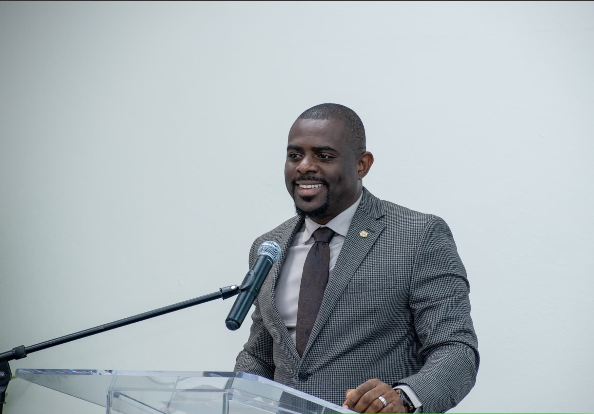 Basseterre, St Kitts and Nevis: Livestock and Crop farmers were honoured by the Ministry of Agriculture, Fisheries, Marine Resources and Cooperative for their indispensable contribution to food security through the Annual Food Heroes Prize giving ceremony.
The event was held on October 19, 2023, at the CUNA Conference Room. It was a tribute to the untiring dedication and commitment of the Federation's crop and fishers, cooperative societies, and livestock farmers endeavour for innovation and excellence in their respective fields.
Glimpses of the awards ceremony:
Awards were given to the individuals who play an important role in maintaining food security to highlight their restless effort; some of them are:
Capisterre Fisherman Marketing & Supplies Cooperative bagged the position of Most Improved Cooperative Society.
St Kitts Farmers' Cooperative recognized as the Most Innovative Cooperative Society.
Gideon Force Agricultural Cooperative bestowed the title of the Cooperative Society of the Year award.
Individual's Awards
Mr Marvin Harrigan was honoured with the Livestock Farmer of the Year.
Mr Leon Anthony was awarded with the 2023 Crop Farmer of the Year.
Mr Gregory 0- Loughlin was named the FAO Fisher of the Year Award for 2023.

Food heroes honoured with awards for their tireless efforts in the food security. (Credits-SKNIS, Facebook)
The event was held as a part of the World Food Day 2023 week of activities. The happening event was attended by –
– Samal Duggins, Minister of Agriculture, Fisheries, Marine Resources and Cooperative.
– Mr Miguel Flemming as Permanent Secretary in the Ministry of Agriculture.
– Members of the Diplomatic Corps
– Farmers and fisherfolk
– Agriculture Department
The week's events close with the St Christopher Outreach Luncheon on Friday, October 20, 2023.
World Food Day: 
This year, the celebrations of World Food Day began on October 24, 2023, followed by a Church Service on October 15.
On October 16, the celebration was held in the School Garden Renovation and Hydration Activities.
The Agri Night Market was held on October 18, 2023, with a special World Food Day Edition.
World Food Day is observed to highlight the foundation Agriculture Organisation and Food. It also showcased that particular section of the world that starves from extreme hunger.
This year, the day was celebrated, followed by a theme, "Water is Life, water is food. Leave no one behind."