Roseau, Dominica: Jounne Chapo Pay's hand-woven hats became the signature style in the Creole Friday of Dominica.  Hand- Woven Chapo Pay is a unique headgear worn by both men and women to adorned by people belonging to Creole Traditions.
Dominica graces every Friday of Creole month to blow up their culture through cuisine, fashion, arts & crafts, music and many more, leading to their Independence Day on November 3, 2023.
Individuals were asked to visit local vendors, boutiques and old markets in Roseau for the selection of Chapo Pay as they have varieties of fully decorated, wide-brimmed small and simple designs of Chapo Pay.
Music Artistes for WCMF 2023:
Dominica will host some of the newest and long-reigning legends in music from-
Kalash
VAYB
TK International
The Midnight Groovers
Joeboy to Popcaan
The artists will perform live in Dominica from October 27- October 29, 2023.
Some of the Dominican ladies represent their culture on the Creole Friday by wearing Chapo Pay hats.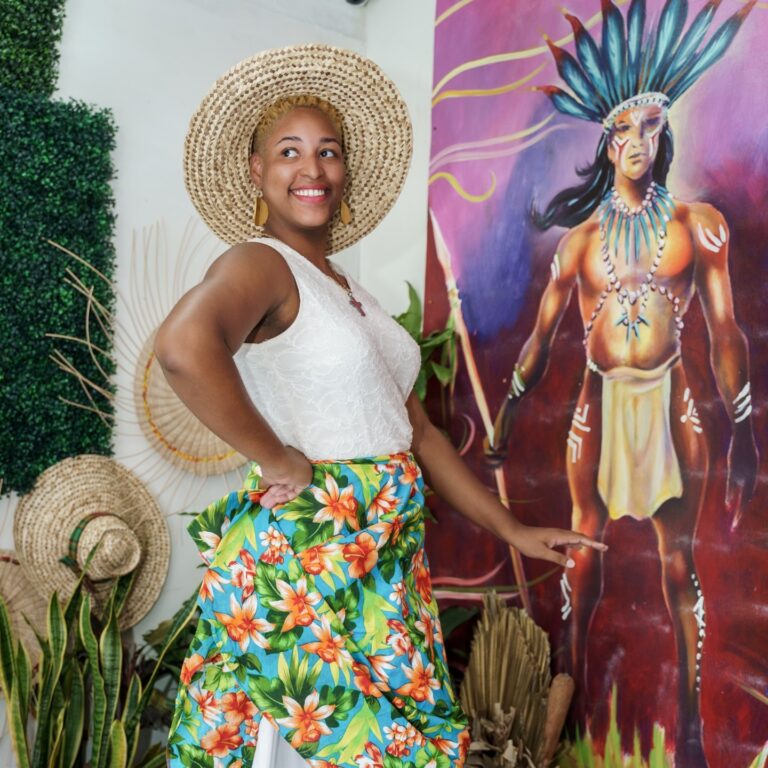 Chapo Pay is also known as Straw Hats. Several men and women wandering in Roseau, wearing beautiful in the streets of Roseau. The hats are designed in a way to pour the shade as the tropical sun.
Hand-crafted Chapo Pay is commonly designed by many talented craftswomen and craftsmen who continue their skills of crafting a Chapo Pay, which they have learnt from their grandparents. This tradition supports the local economy as well.
Earlier, Dominica celebrated the first Creole Friday of the season, featuring participants in different attire. There is a different theme to be followed every Friday.
The Dominican Creole Friday showcased the rich culture and heritage of the country.
Creole Foods to enjoy in Dominica during Creole season:
Crab Back: This delicacy is one of the priciest creole meals, which sells out like hot cakes. However, it is worth the price to have delicious crab back during the independence celebrations.
Manicou: Manicou is a healthy addition to the tastiest meat. This dish is similar to the agouti, but it is not a replacement meat.
Agouti: Agouti is a delicacy served in a pot along with a broth or agouti water. The dish is best served with the ground provision, rice and peas.