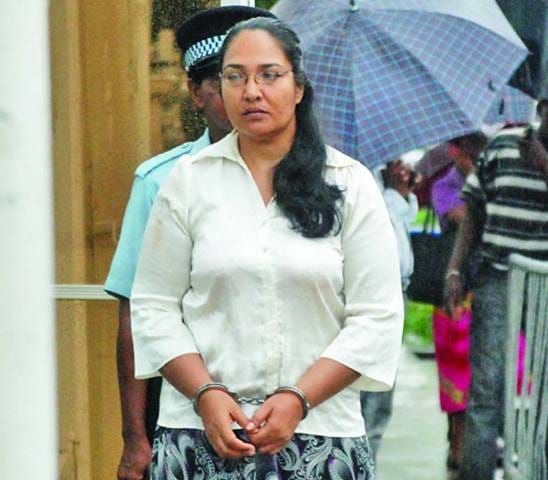 Bibi Shareema Gopaul, a 57-year-old lady who was apprehended and charged with for murdering her own 16-year-old daughter, Neesa Lalita Gopaul, in 2010, has been released from prison.
Nicklon Elliot, the Director of Prisons, confirmed this information to the news channels on Wednesday, 8th November, 2023.
When the news sources asked if Neesa Gopaul's mother was free, he replied that her sentence had been reduced by the Council on Criminal Justice. Therefore, she has been released before the completion of her prison sentence.
News channels attacked the Director of Prisons, Nicklon Elliot, with several questions regarding the grounds for her release and why she had been released so early as she didn't complete her prison sentence. However, Elliot decided not to reply to such questions.
The woman had a fairly long time left to serve in prison as part of the initial sentence.
According to sources, the lady was released in September 2023.
Bibi was arrested in 2010 as her daughter Nessa's body was found packed in a bag in a creek at the Emerald Tower Resort at Madewini, Linden- Soesdyke Highway.
The body was badly decomposed and it appeared that the head was brutally bashed in. To keep Nessa's body submerged, the accused wrapped the bag with ropes and attached them to dumbbells.
Not only Nessa's mother, Bibi Shareema, but her lover, Jarvis 'Barry' Small was also arrested under the charge of killing the 16-year-old girl.
Both culprits were taken to the High Court where her mother, Bibi, was sentenced to 96 years in prison while her mother's lover, Jarvis, was announced 106 years in jail.
With her constant appeals to the Caribbean Court of Justice and Guyana Court of Appeals in 2022, the woman's verdict was reduced to 45 years and then again reduced to 25 years with the possibility of parole after the period of 15 years.
The Criminal Court of Justice rejected her appeal of dismissing her case, whereas her lover, Jarvis 'Barry' Small, has been freed from the case due to a lack of proof against him in his connection with the murder of Neesa Lalita Gopaul.
Different people reacted differently, showed their anger and frustration on the release of Bibi Shareema Gopaul:
One person commented- Where is the law in Guyana? Some big tanks free her, but always remember God is watching.
Another commented- She going back with her love, she would be miserable for the rest of her life. No peace.
Another person commented- She doesn't deserve to be called a mother but a monster, wicked woman her lover must have already moved on.