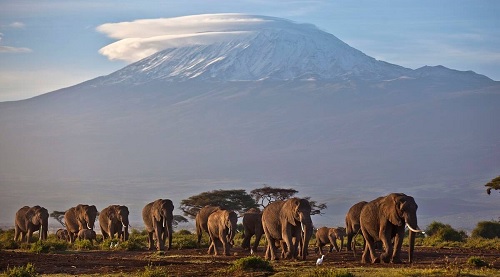 World: The United Nations climate agency on Tuesday has warned that Africa's rare eastern glaciers will disappear in two decades. Over 118 million impoverished people might face drought, and if climate change is not controlled, then Africa's economy could contract by 3% by mid-century.
This report has been released ahead of the UN climate conference which will take place in Scotland from 31 October.
The report notes that currently, all three of tropical ice fields of Africa that are – Tanzania's Kilimanjaro, Kenya's Mount Kenya, and Uganda's Rwenzoris, which are often identified as the location of legendary mountains of the Moon, will get disappear by the 2040s.
Africa, that accounts for less than 4% of greenhouse gas emissions, has long been expected to be seriously impacted by the climate change.
Africa's croplands are already drought-prone, several of its major cities touch the coast, and widespread poverty makes it harder for people to adapt.
The report further notes that the region of sub-Saharan Africa will be required to spend atleast $30-$50 billion, or 2 to 3% of its GDP every year, on adaptation to avoid worse outcomes.
WMO Secretary-General – Petteri Taalas stated that "The rapid shrinking of the last remaining glaciers in eastern Africa, which are expected to melt entirely in the near future, signals the threat of the irreversible change to the Earth system."
According to the UN's report the previous year, Africa recorded the third warmest,0.86 degrees Celsius above average, in the three decades leading to 2010. It has mostly warmed slower than high-latitude temperate zones, but the effect is still destructive.
Tanguy Gahouma, who is Africa's top climate negotiator, has outlined the tensions between the twenty largest economies of the world, all of which produce over three-quarters of greenhouse emissions, and as a result, the developing nations are bearing the worse impacts of global warming.
Climate change is a serious issue which is steadily destroying our nature and to which the world leaders, whether they are developing nation or developed nations, needs to take adequate steps urgently in order to save themselves and the nature.