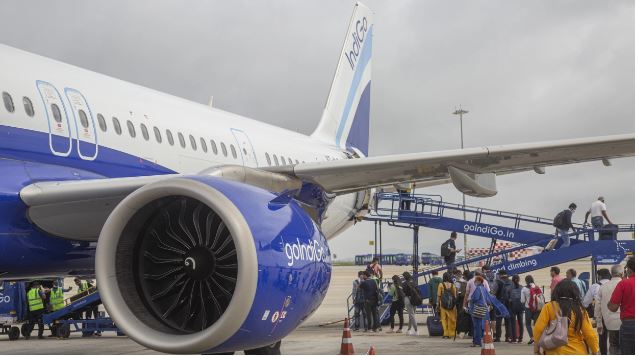 New Delhi, India: The Indian Government is making every effort to improve connections in the nation's northeast. According to India's Minister for Development of North Eastern Region (DoNER), G Kishan Reddy, 17 airports have been made operational in the region's northeast. Reddy added that work is currently being done to build a new greenfield airport in Tezu, Arunachal Pradesh, as well as airports in Dibrugarh, Guwahati, and Silchar, Assam; Imphal, Manipur; Barapani, Meghalaya; and Agartala, Tripura.
17 airports have been opened in the north-eastern region. The former Holongi Airport, now known as Donyi Polo Airport, was recently opened in Arunachal Pradesh. The Indian Government created the Greenfield Airports Policy, 2008, which outlines specific standards, processes, and actions for building Greenfield airports around the nation, including in Bihar.
According to the GFA Policy, the project proponent—an airport developer or the appropriate state government—is needed to submit a proposal to the Civil Aviation Ministry in the required format for a two-stage approval procedure, which includes "Site Clearance" and "In-Principle Clearance". According to the GFA policy, the Indian Government has given "In-Principle" approval for the construction of 21 Greenfield Airports, including Mopa in Goa, Navi Mumbai, Shirdi, Dabra (Gwalior) in Madhya Pradesh and Sindhudurg in Maharashtra, Kalaburagi, Hassan, Vijayapura, and Shivamogga in Karnataka, Kushinagar and Noida (Jewar).
There are currently 11 operational greenfield airports, including those in Shivamogga, Durgapur, Shirdi, Kannur, Pakyong, Kalaburagi, Sindhudurg, Kushinagar, and Itanagar. The Indian Government has also granted site approval for the construction of three greenfield airports at Alwar in Rajasthan, Singrauli in Madhya Pradesh, and Mandi in Himachal Pradesh. Reddy then turned his attention to northeast India, saying that new projects totalling Rs 19,855 crore have been cleared since 2014–15 for the building of 864.7 km of railway tracks.
According to him, 20 projects for new lines and line doubling that will cost Rs 74,485 crore and cover 2,011 km of length entirely or partially in the northeastern region are now in various phases of design, approval, or execution. Of these, the speaker claimed that 321 km have been put into service, costing Rs 26,874 crore in total. The ministries and departments involved with the Central Government in the Northeastern Region (NER) have started working on a number of infrastructure development projects, including improving road connectivity.
He listed several significant ongoing capital road connectivity projects in the NER, such as the four-lane widening of the Dimapur-Kohima Road (62.9 km) in Nagaland, the four-lane widening of the Nagaon bypass to Holongi (167 km) in Arunachal Pradesh, the alternate two-lane highway from Bagrakote to Pakyong (NH-717A) (152 km) in Sikkim, widening Aizawl.