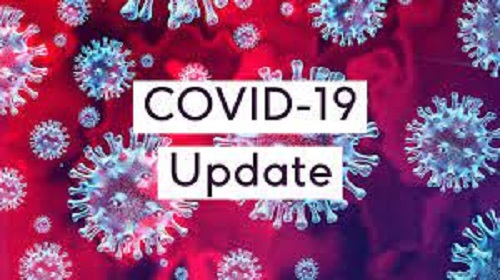 The island of Trinidad and Tobago recorded a total of 853 additional COVID-19 cases while 22 people scummed to the virus on January 14, 2022. The Ministry of Health shared the data in the COVID-19 update report.      
With the arrival of these additional cases, the toll of active cases rose to 16,019 while the current death toll stands at 3,156. As per the report, till January 14, 2022, in total, 80,605 individuals recovered from the contagious mutant, whereas 482 patients are still in the hospital facilities.
Since the emergence of the pandemic in Trinidad and Tobago, a total of 99,780 confirmed cases have been recorded, as per the data shared in the health ministry's report.  
A total of 139 individuals are in the step-down facilities, and in total, 14,545 citizens have isolated themselves at their respective residences. 
As of January 14, 2022, 540,494 COVID-19 tests were conducted at both private and public facilities, out of which 242,920 were conducted at private healthcare facilities. The remaining 297,574 tests were conducted at public facilities.       
According to the statistics of the COVID vaccination report, there are a total of 721,333 citizens who are vaccinated by taking at least one dose of the COVID-19 Vaccine.  
On the other hand, 678,667 individuals have taken their required number of the WHO-approved COVID-19 doses and are now fully inoculated against the deadliest virus.     
The Ministry of Health and Wellness has reminded and asked the citizens to take their jabs of the COVID-19 Vaccine and strictly follow the COVID-19 health protocols such as – washing hands, sanitizing, maintaining physical distance and wearing a mask so as to deduct the chances of transmission. 
Further information is available on the Additional COVID-19 Information page of the update, which is available at – https://buff.ly/3CkZAuf. The citizens can visit – https://buff.ly/3lBKoCt for more information on the COVID-19 Vaccine.