Port of Spain, Trinidad and Tobago: The Cocoa Research Centre hosted its 9th World Cocoa and Chocolate Expo on October 27 – 28, 2023, at the Mahatma Gandhi Institute for Cultural Cooperation, Mt Hope.
The event was held in partnership with Mahatma Gandhi Institute, sponsored by the National Flour Mills and in collaboration with FAO: One Country One Priority Product.
These expos offered a great opportunity for all cocoa and chocolate stakeholders to showcase their passion and products in Trinidad and Tobago.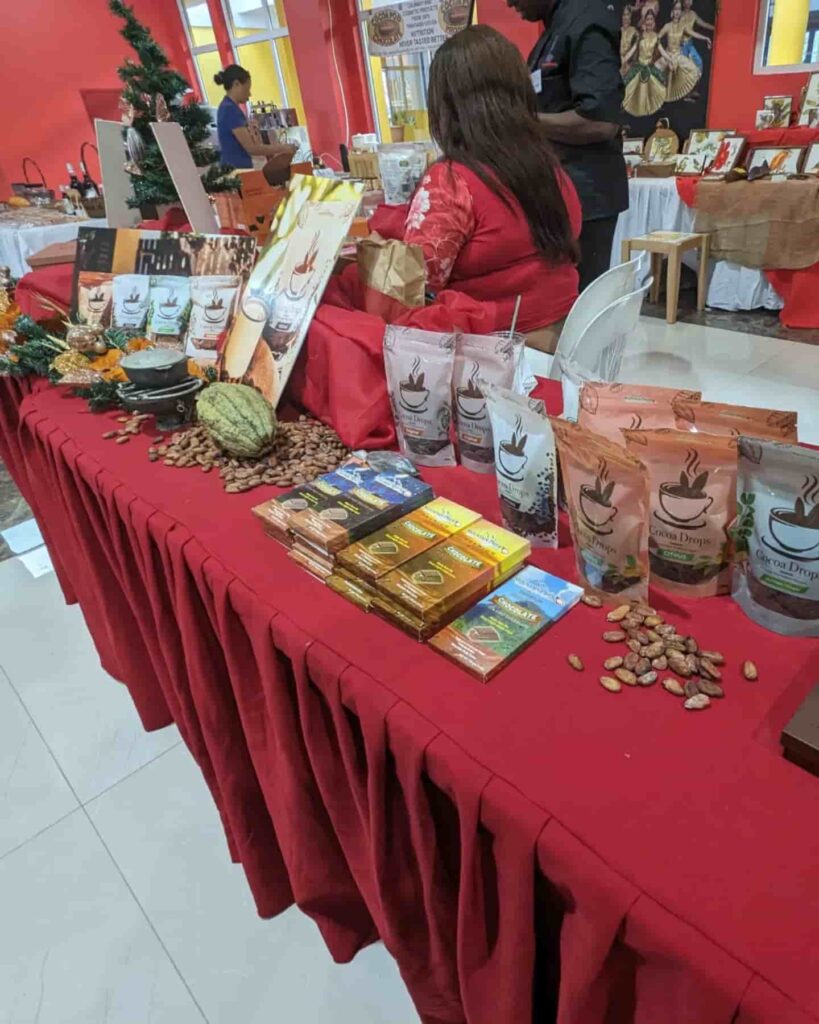 The event also educated the people on the importance of this plant and informs them of how it is cultivated in Trinidad and Tobago. At the same time, it encouraged the participants to learn, build their network, craft and enter new markets in the future.
It was the first expo hosted by the Cocoa Research Centre since the outbreak of COVID-19. The pandemic has affected the industry of the nation and livelihoods and forbids the progress of the country in various fields.
The event witnessed many new and familiar faces working together to display their passions and talents in the cocoa and chocolate industry.
People were pleased to experience Triple Helix, the partnership of universities and private and public sectors.
Triple Helix showcased the following,
Chocolates
People were given a chance to sample (try out) and buy chocolates and other edible items made up of chocolate or cocoa.
Contest
The event organised a few exciting contests where people just needed to participate in the challenge or just witnessed the judging, and they were given some free samples.
3. Art and Craft
This particular section attracted lots of attendees, where people were given an opportunity to sample or purchase cosmetics made up from cocoa and cocoa art and crafts.
The exhibitors displayed the immense value of cocoa, which adds to the country's economy and encourages innovative and creative ideas to use cocoa or chocolates in making food or drink.
The World Cocoa and Chocolate Day presented the 8th edition of the cocoa cuisine challenge, Innovation in Chocolate Cuisine, and also featured a few training workshops, courtesy of FAO OCOP at the expo venue.