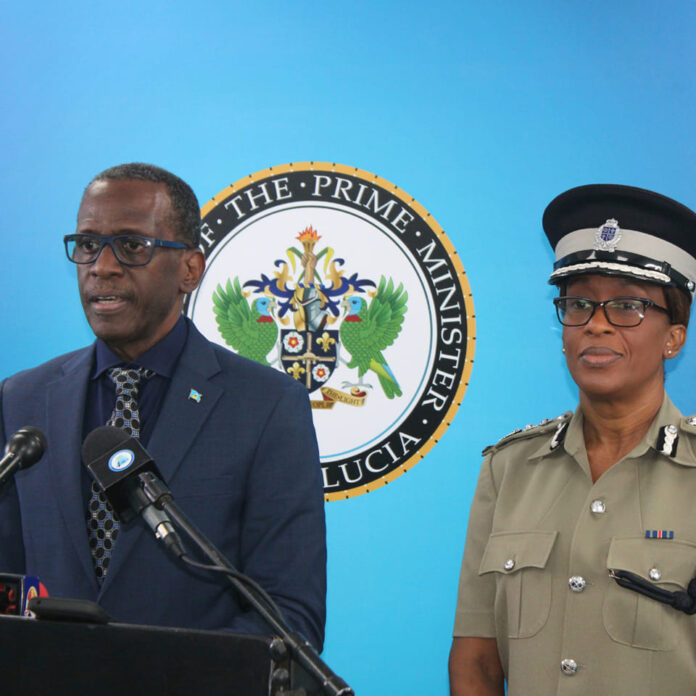 Saint Lucia: Saint Lucia has been witnessing massive flash flooding due to heavy rainfall in the region. Many people have lost their houses because of heavy rains and flash floods. After seeing such damage and devastation, PM Philip J Pierre himself surveyed the vulnerable locations. He asked the technical staff of the Ministry of Infrastructure to assess the damage caused due to heavy rains in Castries East.
While encouraging the general public of Saint Lucia, he stated that the crew of the ministry has been mobilised and will clear the fallen trees and debris from the roads, and assessments are ongoing. We will get through this together.
"Be assured Saint Lucia that our emergency personnel, technical crews, LUCELEC and volunteers are on the ground and are providing assistance to those most affected by this system. Once again, I encourage everyone to stay safely indoors and to exercise extreme caution if you must venture outdoors," he furthermore stated while assuring that he was with the people of the country during such a difficult hour.
He thanked the general public for working assiduously to bring relief to citizens and the country. "Let us remain steadfast in the task ahead and lend a helping hand during this time," he said.
Earlier, he visited some of the most affected areas in the country and witnessed the devastation of the infrastructure by the persistent heavy rainfall experienced in the north on November 06, 2022. He expressed his dismay towards the people who lost their lives, families and property due to the continuous torrential rains.
PM Pierre also mentioned that the teams from the Ministry for Infrastructure had been dispatched to clear roads and waterways, which will allow persons who are stranded to get home. The people were advised to should stay off the roads to allow emergency vehicles and personnel to attend to affected areas and people. Emergency Shelters were assessed for their suitability to temporarily house affected people; however, these households have opted to either go back to their homes or stay with friends and family.
He also outlined that according to the meteorological department of Saint Lucia, more rain is expected overnight, so he asked people in areas prone to flooding and landslides to exercise extreme caution.
"Please stay safe, Saint Lucia. May God be our strength and shield," he concluded his message with a prayer.