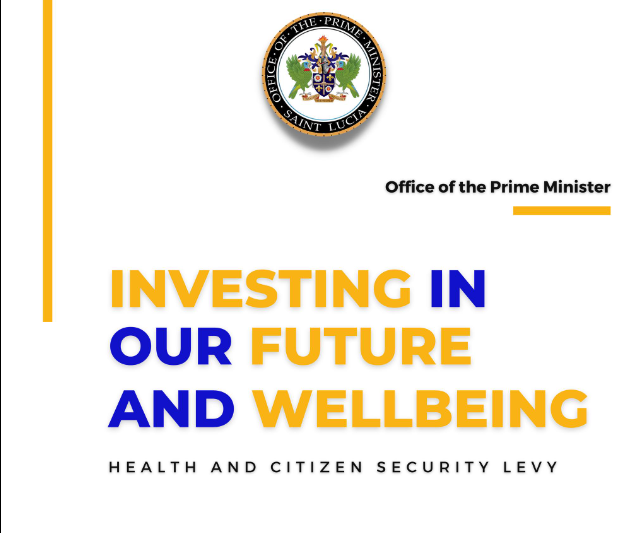 Castries, Saint Lucia: Prime Minister, Philip J Pierre, focuses on improving the government's financial ability to provide proper and convenient healthcare services to the Public with the support of his Cabinet of Ministers, framed by the Health and Citizen Security Levy (HCSL).
PM Pierre has finalized the plans during the meeting with an intention to empower the national security infrastructure of Saint Lucia to make the country more secure and safe.
Initialization of HCSL
– HCSL, established in Legislation, was passed in the Parliament in the month of July 2023. A rate of 2.5% is charged by HCSL on imported goods and services. The HCSL is applied by the Department of Customs and Excise to goods entering Saint Lucia which are not on the exemption list.
The HCSL is collected by the Inland Revenue Department from a service provider.
– HCSL has been applicable since August 2nd 2023, on all goods coming into Saint Lucia.
HCSL was also applied to services, effective as of October 2nd 2023.
The government had conducted various informational campaigns to raise awareness and focused on a smooth transition for taxpayers and businesses.
Selected medicinal products and food items are not liable to the HCSL. In addition, goods that are exempted from the Value Added Tax (VAT) and zero-rated goods will not be treated by the HCSL.
The general public will get relief as the implementation of HSCL should not result in the increasing prices of food items and medicine.
The Government of Saint Lucia is supposed to bring about approximately $33 million XCD in new revenue from the HSCL on a yearly basis.
This revenue will support the improvement of the government's budgetary ability to enlarge the public health service and will reduce the price of medical services. People will get a high-quality healthcare service to improve the health and well-being of the nation.
The Health and Citizen Security Levy is an investment in Saint Lucia's community, country and people. The Government of Saint Lucia is consistently committed to empowering the environment conducive to economic prosperity and growth.
The establishment of HCSL will act as a prominent step in this direction.