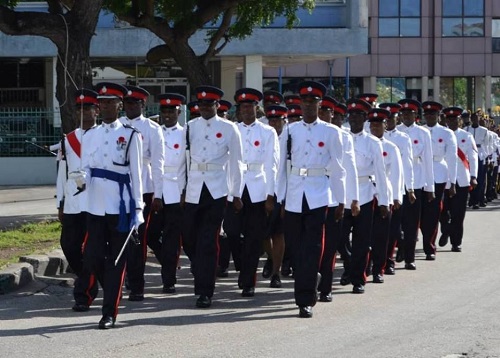 Barbados: The Royal Barbados Police Force – (RBPF) will now be known as the Barbados Police Service, announces the Attorney General and Minister of Legal Affairs – Dale Marshall in the House of Assembly on Tuesday.
This decision has been taken as the island country is all set to remove – "England's Queen Elizabeth II" as its head of the state by the month of December. The Legal Affairs Minister stated that when Barbados becomes a republic, then the force can no longer be known as the – Royal Barbados Police Force because it will no longer be – "the force of the Queen".
Marshall further cited that, "It will be the police force of our country and so, the Cabinet has agreed, and this Constitution provides that the Royal Barbados Police Force will become the Barbados Police Service."
The Attorney General stated that as the nation continues to go through the transition to republican status, other laws besides the Constitution will need to be changed.
He then added, "In the Amendment Bill, provisions have also been made over the time period of the next 3 years to make amendments in the – laws, regulations and rules to replace references to the Governor-General with the President."
"All that we are doing, Mr Speaker, is amending the Constitution to the extent that it is necessary to achieve that singular purpose—bringing home our Constitution, making our Head of State a Barbadian. That's what is at the centre of it. We can't do one without the other, Sir. And this bill only goes so far," the Attorney General added.
He further highlighted that the Constitution would also be amended to take the power of appointing and removing the "head of state" away from a minister and then hand it over that responsibility to the Parliament.