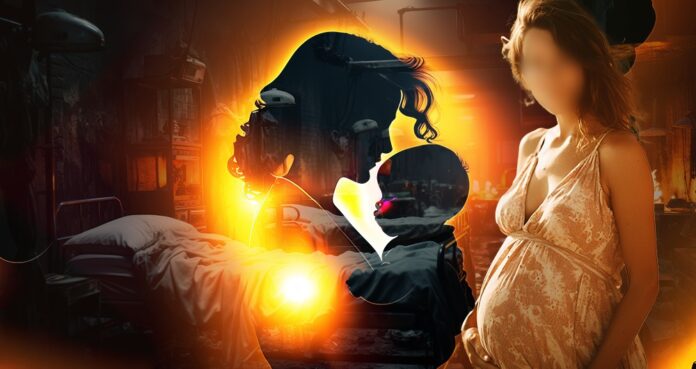 The Humanitarian crisis in Gaza is deepening due to several airstrikes conducted by Israel near hospitals. Due to this offensive, many civilians who are being treated in these hospitals, or taking shelter there, have been threatened.
This has affected the health of many people, especially pregnant women.
Gaza consists of approximately 2.2 million people; out of them, 1 in 4 are women and girls of reproductive age, and there are 572,000 females who need access to reproductive health services.
If sources are to be believed, then it is noticed that around 50,000 pregnant women are caught up in the conflict, with an estimation of approximately 5,500 expected to give birth within the next 30 days. It means 160 deliveries every day.
Due to the severe attacks conducted by Israel, around 840 women may experience pregnancy or birth-related complications.
Hospitals are profuse with causalities, out of fuel for the generators and lacking in basic supplies and medicines, including for the management of obstetric emergencies, which resulted in not getting access to safe delivery services for many women.
Notably, approximately 73,000 women are presently pregnant in the West Bank, with more than 8,120 women expected to give birth by the next month as violence threat continues to spread.
United Nations Fund for Population Activities (UNFPA) has dispatched life-saving reproductive health supplies and medicines to Egypt for storage and its transportation across the border into Gaza when possible.
UNFPA sent 3,000 dignity kits, which contained hygienic supplies, to Egypt on October 31, 2023, and Gaza is expected to receive life-saving reproductive health supplies and prepositioned through Egypt.
The healthcare supplies are as essential as water, food and shelter, which would save the lives of pregnant women.
UNFPA has supported more than 500 vulnerable women in Gaza with cash transfers to fulfil their urgent needs. In addition, UNFPA, the supported helpline, is available for women, youth, and other people who require assistance in the West Bank and Gaza.
Among other initiatives, women are being supported by the clothing as well to displace them in 62 UNRWA shelters.
The Ministry of Health in the West Bank has restructured midwives from hospitals to Safe Motherhood Emergency Centres, which is reinforced by UNFPA. It will ensure that midwives are attainable in every community.
In particular, referral services and online support systems are helping to make certain that all women have access to reproductive and sexual health care services.
More than half of Gaza's population is replaced. Due to this, the risk of gender-based violence has increased aggressively, especially among those females who are seeking refuge in jammed shelters, as the conditions are increasingly dreadful.
UNFPA criticized the violence in Israel and the occupied Palestinian boundaries and rang the UN Secretary-General's call for an immediate humanitarian ceasefire.
There is a need to launch unconditional and immediate release of hostages by Hamas.