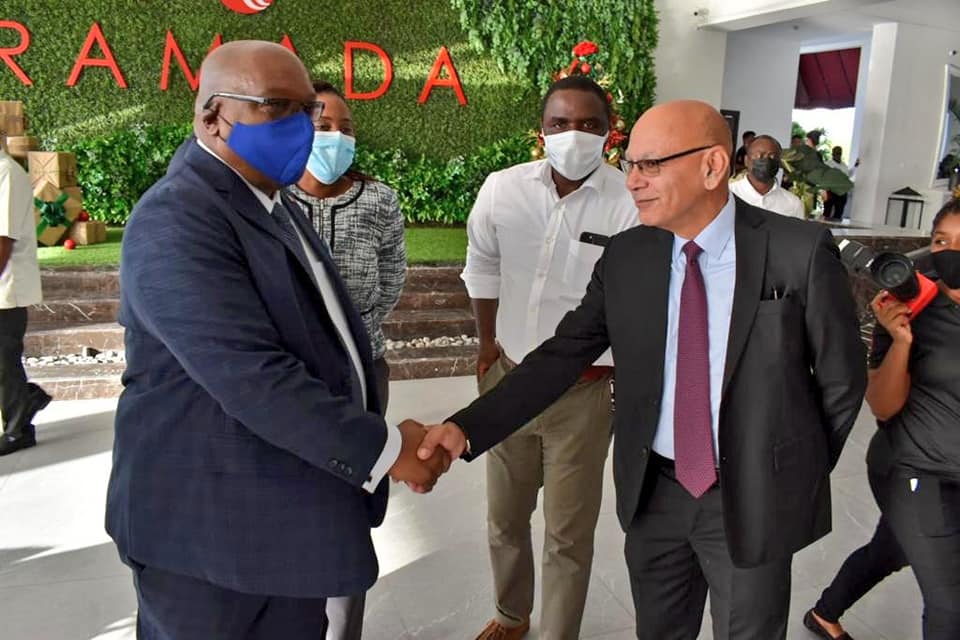 St Kitts and Nevis Prime Minister Dr Timothy Harris officially opened the luxurious Ramada hotel on Thursday at St Paul, along with other Cabinet ministers. 
The inauguration ceremony was also attended by several business officials. This newly inaugurated 5-star hotel is likely to provide a huge contribution to St Kitts economy by boosting its tourism sector. 
Employment opportunities are also ahead of the general public who wish to make their career in the hospitality field, as Ramada marks a grand entry in the list of astonishing deluxe hotels. 
The cabinet colleagues, the Hon Minister Akilah Byron-Nisbett, Jonel Powell,  Eugene Hamilton and  Wendy Phipps, were also among the attendees of the official opening ceremony. 
Prime Minister Harris has a firm belief that Ramada will bring an ocean of opportunities for the citizens of St Kitts and Nevis. 
"Today, we are celebrating the official opening ceremony of Ramada, and I want to place on record the governments' deep appreciation to Ramada for the investment they have made at this critical moment in time". 
"It speaks well to efforts at diversifying the economy, especially at this critical period in time," PM Harris cited while addressing guests at the grand official opening ceremony. 
Prime Minister Harris further expressed his firm belief in the newly opened hotel, citing that the tourists or guests arriving in Ramada would surely enjoy the accomodating environment in the northeast of St Kitts and Nevis. 
This hotel can prove to be a big turnover in the economy of the twin-island Federation.  
Ramada is a huge American multinational hotel chain which is owned by Wyndham Hotels and Resorts, founded in the year 1953. 
Ramada is having a worldwide chain of hotels, owning more than 800 facilities. The hotel has its franchises – Ramada Inn, Ramada Limited, Ramada Plaza, and Ramada Suites in the United States and Canada.