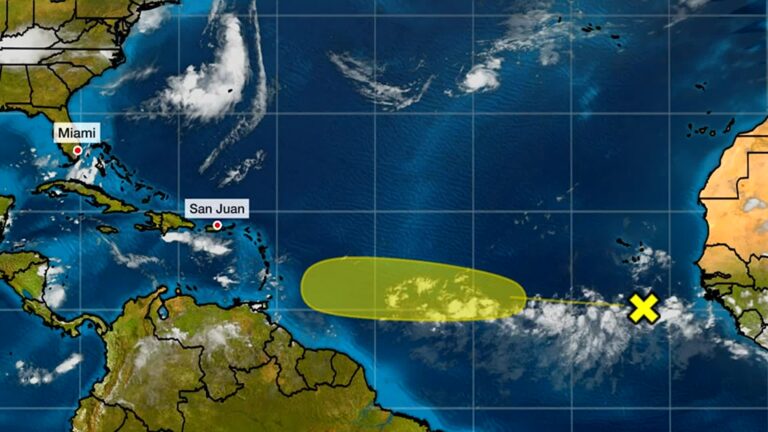 The National Hurricane Center in Miami has set its focus on a large area of low pressure located several hundred miles southwest of the Cabo Verde Islands in the Eastern Tropical Atlantic. The weather system building there is causing sporadic showers.
In the NHC's latest report, as of 5 pm, states that the conditions in the region are likely to change, causing the development of stronger weather systems. The disturbances are expected to develop significantly by the weekend before moving west, towards the central tropical Atlantic region.
A Tropical depression is likely to form during early or the middle of next week, causing further worsening of the weather system. It will then move west at a stead pace, across the central and western tropical Atlantic.
While the chances of cyclone formation in the first 48 hours are as low as 20%, they rise to 80% for the span of the next seven days.
The NHC also spoke of Tropical Storm Sean which is moving west-northwest near 12 mph or 19 kmph with the eye of the storm placed near latitude 14.9 north and longitude 42.5 west.
The system is expected to change its trajectory and move north west in the evening, then continuing in that direction for the next day. By Sunday though, Tropical Storm Sean is expected to back in a west-northwest direction.
Maximum sustained winds are near 40 mph or 65 kmph, accompanied by strong gusts of wind. Having said that, the system is expected to weaken over time.