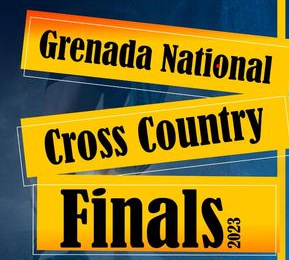 Grenada hosted the National Cross-Country Championship at the Gulf Course, St. George, on Friday, 10th November 2023 which was organised by the Division of Youth, Sports and Culture.
The contestants participated under three different categories, Under 15, Under 17 and Under 17 plus in both male and female categories.
The first-place winners of the Championships finals results include:
In Male Category:
Under 15: The male winner in the under 15 category was Jordan Hazzard from GBSS School.
Under 17: Keith Charles bagged the first prize in the under 17 category from GCA School.
From 17+: Tyrone Jacob from South City Allstars stood first in the 17 plus category.
In Female Category:
Under 15: Seriah Phillip was the woman who won in the under 15 category from BSS School.
Under 17: Annalisa Browne from BSS bagged first place in the under 17 category.
From 17+:  The winner from the 17 plus category was Peaches Panchoo from MDC.
The first race began at 9:00 am. All the contenders were asked to be at the pick-up points so that all the contestants could arrive on time for their races.
Buses left at 8:00 am from Grenville Car Park and Kirani James Athletics Stadium Car Park to transport athletes to the Golf Course.
The National Cross-Country Championship was an opportunity to ensure the running skills such as stamina and endurance among all the athletes.
The National Sports Council Secretariat collaborated with the Grenada Food and Nutrition Council to provide athletes with snack and drink products.
Moreover, last time the National Cross-Country Championship was held was on Saturday 14th, October 2023, at La Sagesse.
In last month's event, 103 persons participated in the race in total.
From Female Category:
– The first prize was won by Annalisa Browne from Boca Secondary School.
– Seriah Phillip from Boca Secondary School received the second prize.
– The third prize was bagged by Brendianna James from St Joseph's Convent Grenville.
From Male Category:
Livron Thorne of Ace Track Club was the winner last time.
Keith Charles of Grenada Christian Academy bagged the second prize.
Nicholas Frederick of Boca Secondary School stood in third position.
The online registration began on Friday, 3rd November 2023, and nearly 200 athletes registered themselves for the final round of the National Cross-Country Championship.
The process of registration was totally free. The competition was held on a team basis, and no registration was allowed after the given date.
Every team were asked to register four athletes in each allotted category.